Guardiola sets record in England, becomes first Spanish manager to win EPL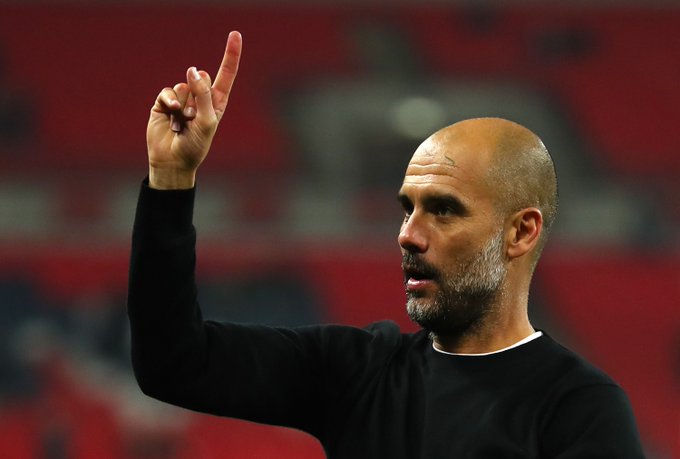 Pep Guardiola has picked up his second silver ware as a manager of Manchester city this campaign.
The former Bayern Munich and Barcelona coach thrashed Arsenal 3-0 to win the League cup.
Manchester City won the Premier League after Manchester united lost to West Brom 1-0 at the Old Trafford on Sunday.
FOR REPORT TIP OFFS: EMAIL: reportminds@gmail.com BBM: D60D006B WHATSAPP: 07060677274