Henrikh Mkhitaryan returns to Arsenal training, set to face his former club, Manchester United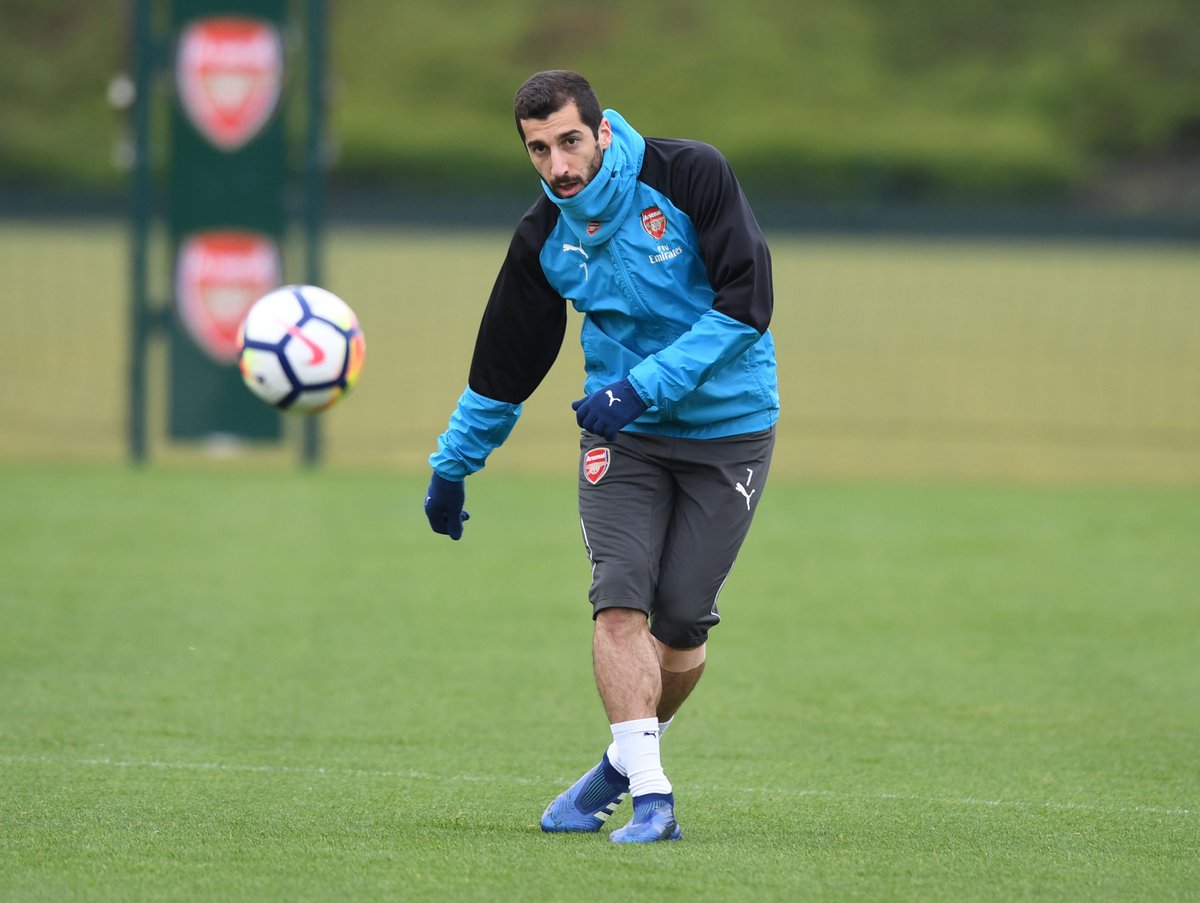 Henrikh Mkhitaryan has returned to the training for Arsenal after missing two weeks due to injury. Recall that the former Manchester United player was subbed in the win against AC Milan in the Europa League quarter final.
Henrikh Mkhitaryan is in contention for the Gunners away trip to the Old Trafford to face Manchester United.
— Arsenal FC (@Arsenal) April 28, 2018
FOR REPORT TIP OFFS: EMAIL: reportminds@gmail.com BBM: D60D006B WHATSAPP: 07060677274