Kovac will be a great manager for Bayern - Heynckes welcomes his successor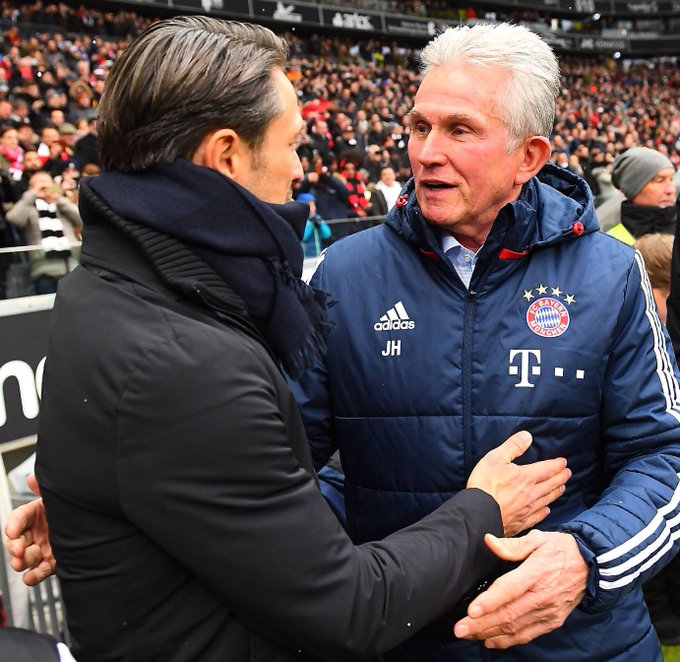 Earlier today, Bayern Munich confirmed Niko Kovac as the successor of Jupp Heynckes at the Allianz Arena.
Niko Kovač is a Croatian former footballer and current coach of Eintracht Frankfurt. Kovač was the long-standing captain of the Croatia national team until his retirement from international football in January 2009.
While speaking at his press conference, Jupp Heynckes said on Kovač: "I've read his biography and it's very positive. He is working with many different types of player with varying nationalities in Frankfurt, and he's doing a wonderful job. He is no doubt predestined to coach"
FOR REPORT TIP OFFS: EMAIL: reportminds@gmail.com BBM: D60D006B WHATSAPP: 07060677274