Paulinho signs for Bayer Leverkusen
Bayern Leverkusen have won the race for the services of Paulinho, landing the 17-year-old from Brazilian side Vasco da Gama.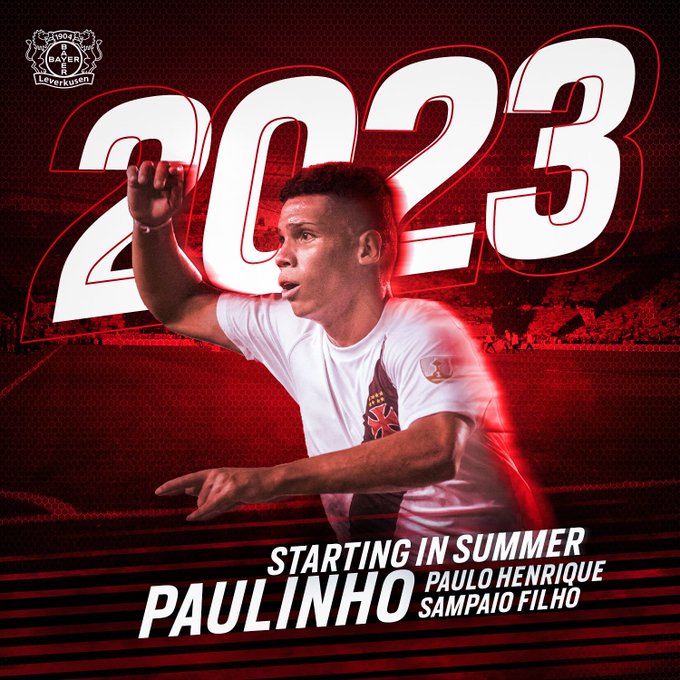 Paulinho revealed his excitement at joining Leverkusen, who are currently fourth in the Bundesliga with three matches to go, and is looking forward to the prospect of playing in the Champions League.
"I want to play in the Champions League and continue to improve myself," the forward said to his new club's website after his move was confirmed on Friday.
"During our discussions, I was presented to the club, the team and individual players. A great young team. I'm sure I'll feel at home here and be successful.
"Emerson, Lucio, Jorginho, Ze Roberto and Juan were fantastic players whose global career started at Bayer. The club has a great reputation back home and everybody knows them as a club in Europe where a lot of Brazilians have been happy.
"Renato Augusto cried when he left Leverkusen and with Wendell I know how much they support young foreign pros. I think it's important to fully consider a move abroad, that's why I've chosen a club that works seriously and yet still pursues great ambitions. I want to get to know the whole of Europe with Bayer."
FOR REPORT TIP OFFS: EMAIL: reportminds@gmail.com BBM: D60D006B WHATSAPP: 07060677274