UEFA Champions League: Liverpool 5-2 Roma: Salah and Frimino double gives Reds victory at Anfield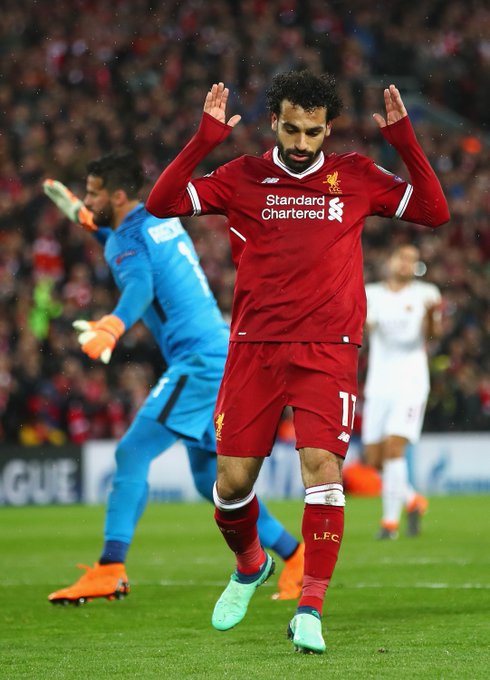 Liverpool thrashed the Serie A side but Roma grab late away goals in an epic semi-final tie Anfield.
Mohamed Salah scored against his former club and contributed three assists in the game. The Egyptian scored twice to give the Reds two goals lead in the first half.
In the second half, Saido Mane tapped home a cross in the 5 9th minutes. In the 61st minutes, Roberto Frimino scored the fourth goal after Salah crossed from the left for the Brazilian striker to beat Alisson.
Eight minutes after, Frimino headed home his second in the game as Liverpool were 4-0 up.
With less than 20 20 minutes left of regulation time, Edin Dzeko pulled a consolation back.
Roma won a penalty after James Milner handed a shot in the box, but Perotti concerted from the spot.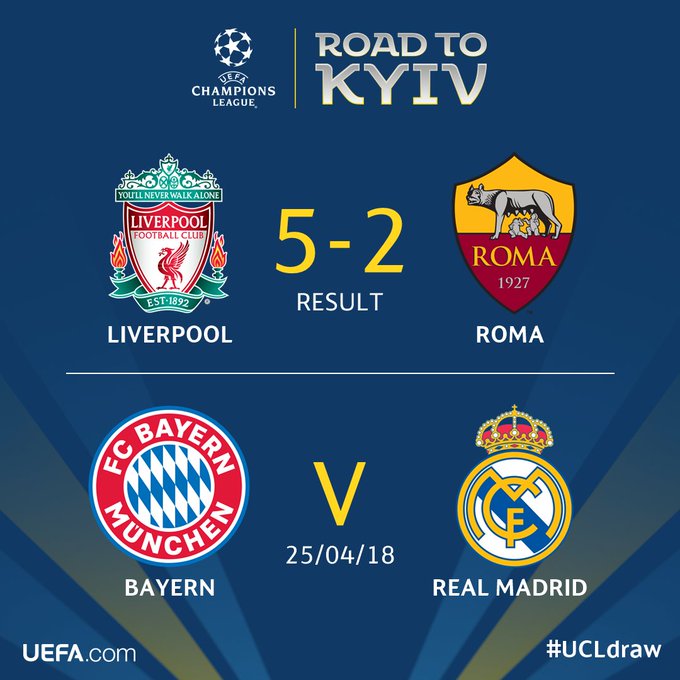 FOR REPORT TIP OFFS: EMAIL: reportminds@gmail.com BBM: D60D006B WHATSAPP: 07060677274