Chelsea star, Fabregas weds mother of five, Daniella Semaan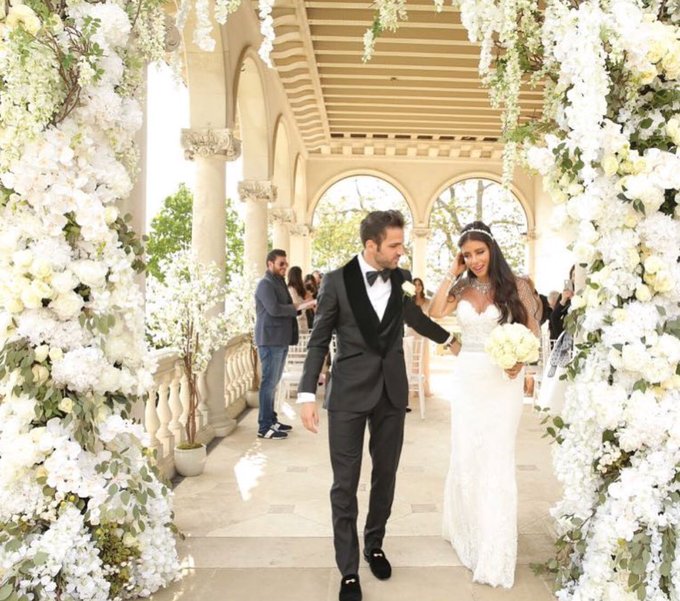 Former Arsenal and Barcelona midfielder, Cesc Fabgeras turned 31 years old day ago. And yesterday, the Spanish international wedded the woman of his dreams, Daniella Semaan.
According to reports gathered, Daniella Semaan is a mother of five and a Lebanese.
Cesc Fabgeras is currently playing his trade with Chelsea FC.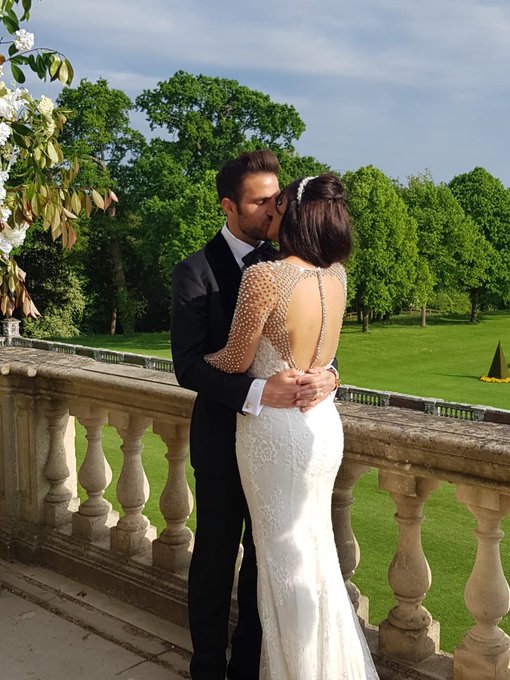 He tweeted: "
Just married to the woman of my dreams
@firstLadyD4
🥂😍🙏🏻 Thank you Pamela,
@Rosa_Clara
,
@ParAzarMe
&
@BassamFattouh
for making this day so perfect ❤️"
FOR REPORT TIP OFFS: EMAIL: reportminds@gmail.com BBM: D60D006B WHATSAPP: 07060677274