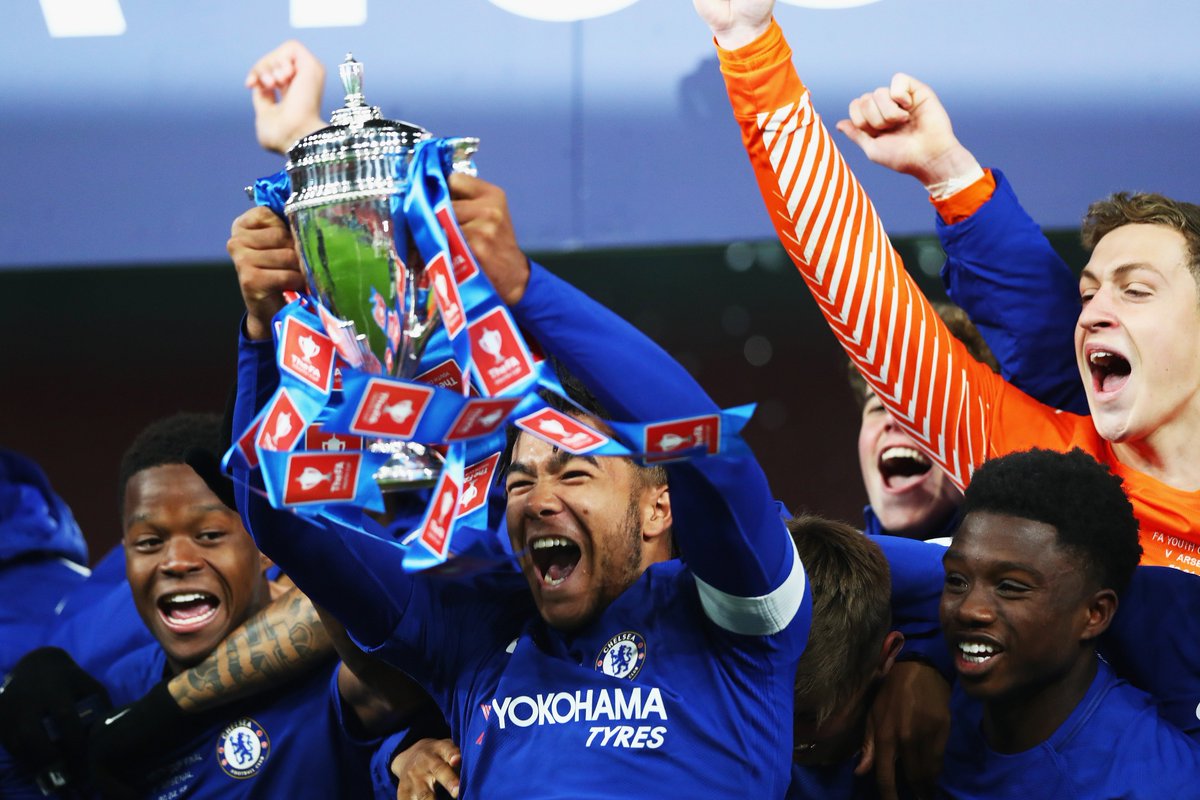 Chelsea U18 have lifted the FA Cup for the fifth time in a row. The Blues were
3-1 up after the first leg in the hunt for their fifth consecutive title against the young Gunners.
At the Stamford Bridge, Chelsea made it 4-0 in the second leg to win the cup.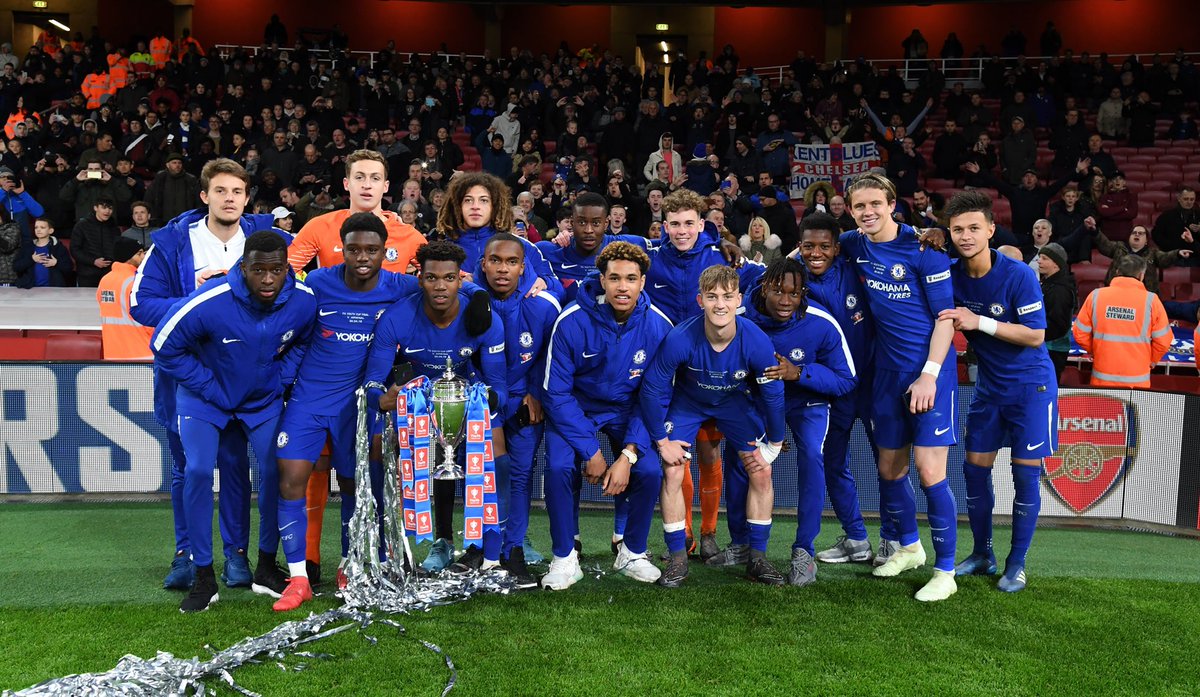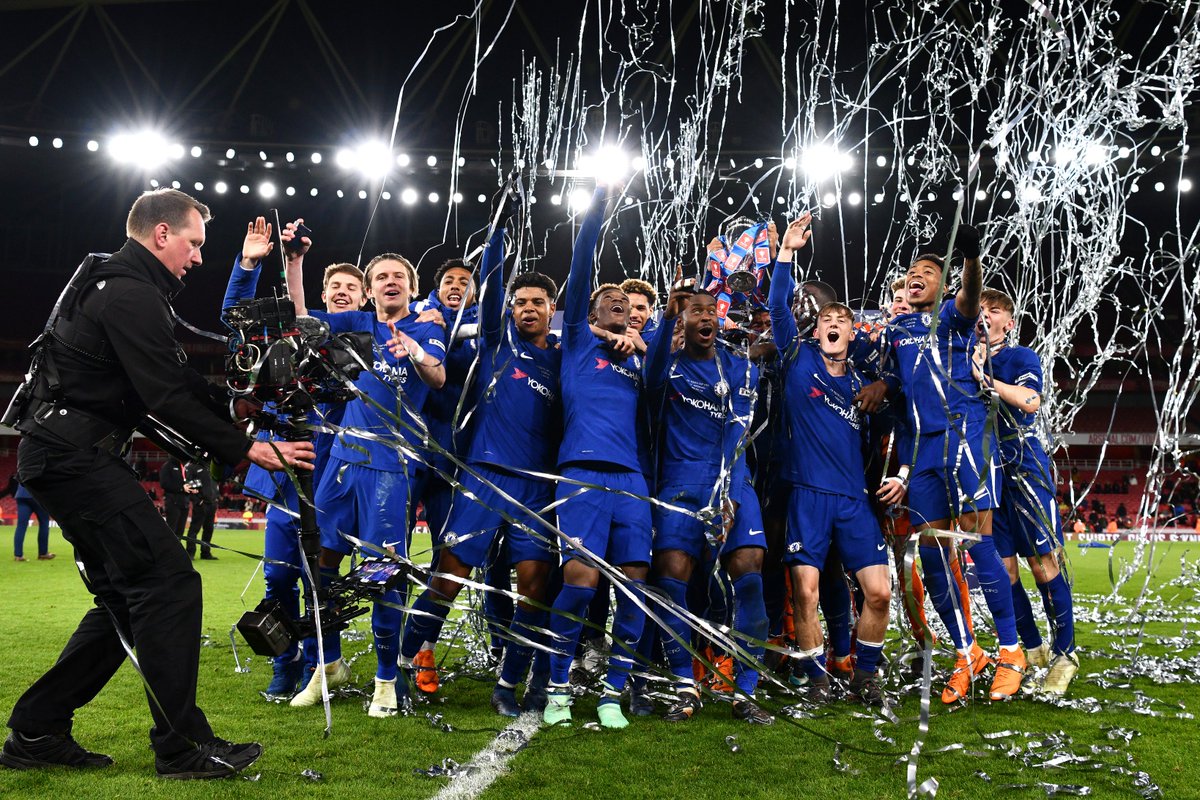 — Chelsea FC (@ChelseaFC) April 30, 2018
FOR REPORT TIP OFFS: EMAIL: reportminds@gmail.com BBM: D60D006B WHATSAPP: 07060677274