"Enjoy your retirement! " - Pogba bids farewell to Carrick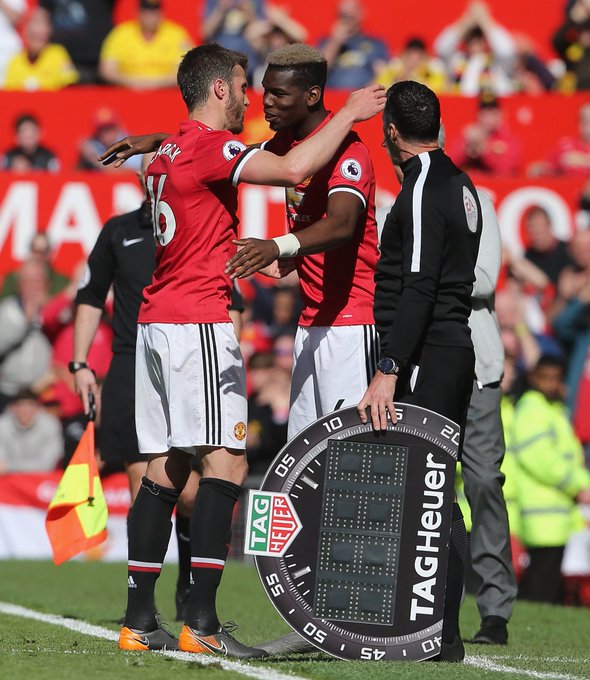 Michael Carrick played his final game as a player in the 1-0 win against Watford on Sunday. The English international is expected to retire and join Jose Mourinho back room staff.
Carrick long pass found Juan Mata who laid it for Marcus Rashford to tap home at Old Trafford against Watford.
He wrote: "@carras16 , amazing person and sensational player. One of the best central midfields I've ever seen. Merci for all you thought me, on and off the pitch. Enjoy your retirement, my friend!"
FOR REPORT TIP OFFS: EMAIL: reportminds@gmail.com BBM: D60D006B WHATSAPP: 07060677274