Former Bolton and Villa player, Jlloyd Samuel dies in a car accident at 37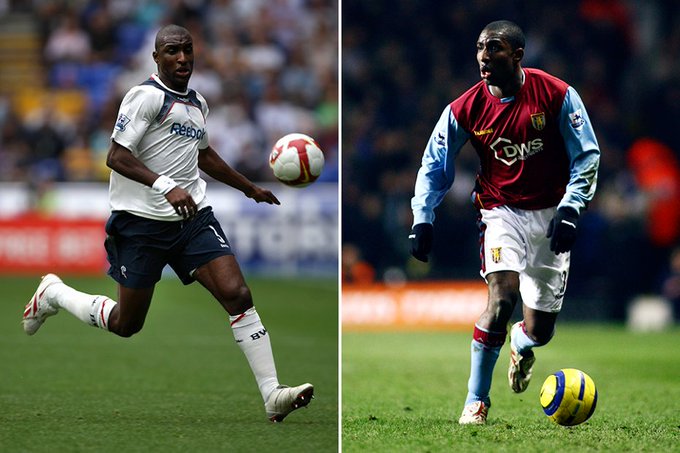 Former Aston Villa and Bolton Wanderers defender passes away aged 37 following a car accident. Aston Villa and Bolton Wanderers have paid tribute to their former defender Jlloyd Samuel, who has died at the age of 37.
Samuel passed away on Tuesday after being involved in a car accident in Cheshire.
After spending his youth career at West Ham United and Charlton Athletic, Samuel moved to Villa in 1998.
Samuel played 71 times in the PL for Bolton before moving to Cardiff City.
He scored two Premier League goals, both in 2003/04 and both in matches Villa played against Charlton.
Villa have announced they will wear black armbands on Tuesday night for the second leg of their Championship play-off semi-final against Middlesbrough.
Premier League retweeted

Bolton Wanderers FC

2h

Everybody associated with Bolton Wanderers Football Club is deeply saddened to learn of the passing of our former defender, Jlloyd Samuel. Rest in peace, Jlloyd. Our deepest condolences are with his family and friends at this difficult time.

#BWFC

🐘 🏰

pic.twitter.com/ghyeJpCuYd
Premier League retweeted

Aston Villa FC

2h

We are deeply saddened to hear of the death of our former player Jlloyd Samuel at the age of just 37 in a car accident Our players will wear black armbands as a mark of respect tonight and our thoughts are with his friends and family at this very difficult time

#AVFCpic.twitter.com/mlTeIEJm3y
FOR REPORT TIP OFFS: EMAIL: reportminds@gmail.com BBM: D60D006B WHATSAPP: 07060677274