Giroud trade mark header stuns Liverpool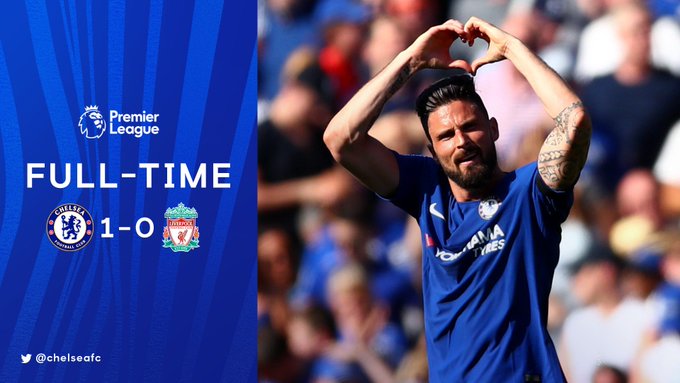 Chelsea continues to fight for top four finish after a 1-0 over Liverpool at the Stanford Bridge on Sunday.
Former Arsenal striker Oliver Giroud was the difference in the game. The French international connected to a cross from the left boot of Victor Moses.
FOR REPORT TIP OFFS: EMAIL: reportminds@gmail.com BBM: D60D006B WHATSAPP: 07060677274