John Cena And Nikki Bella "Basically Back Together"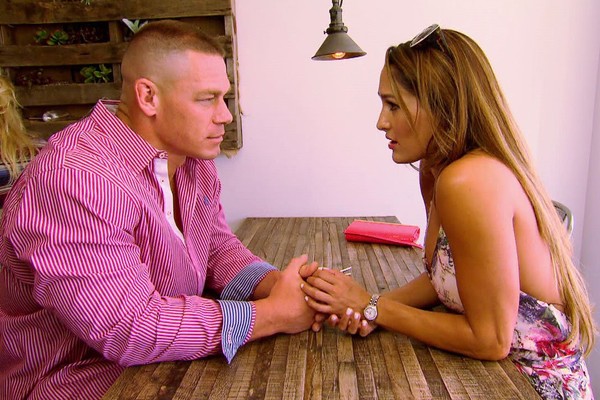 Just over a month after their dramatic break up, John Cena and Nikki Bella are said to be back together.
According to sources close to PEOPLE, the sundered superstars are apparently "basically back together," a happy outcome of Big John effectively being cowed into falling in line with all Nikki's demands. "He was poured his heart out to her, and she was more than ready to take him back once she heard what she needed to hear," the source revealed.
The pair announced their split in April, just three weeks before they were set to tie the knot. Nikki's decision to call the wedding off was supposedly based on irreconcilable differences between their respective stances on having kids, and absolutely nothing to do with ensuring a ratings spike for the recently returned Total Bellas.
There are reports that Cena has suddenly realised he agrees wholeheartedly with Nikki's feelings on starting a family - and now all the necessary scenes have been reshot for the reality show - the wedding is back on.