Kevin De Bruyne becomes first player to win play maker award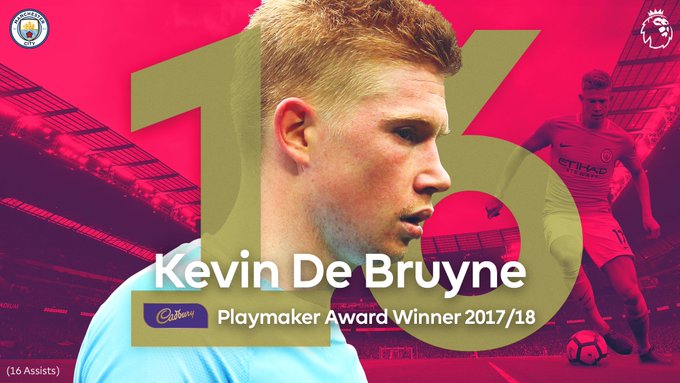 Manchester City play maker, Kevin De Bruyne is the winner of the play maker award. He's the first winner of award.
He picked his 16th assist of the season when he found Gabriel Jesus with four minutes left to play in the 1-0 win against Southampton.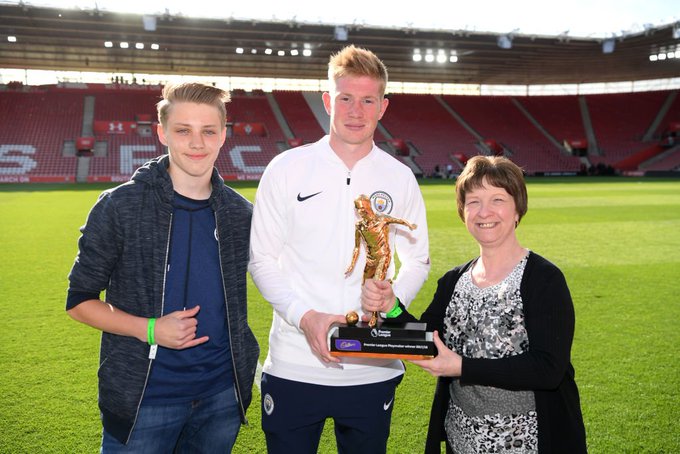 FOR REPORT TIP OFFS: EMAIL: reportminds@gmail.com BBM: D60D006B WHATSAPP: 07060677274