La Liga: Real Madrid 6 vs 0 Celta Vigo ( Highlights Download ) 2017-18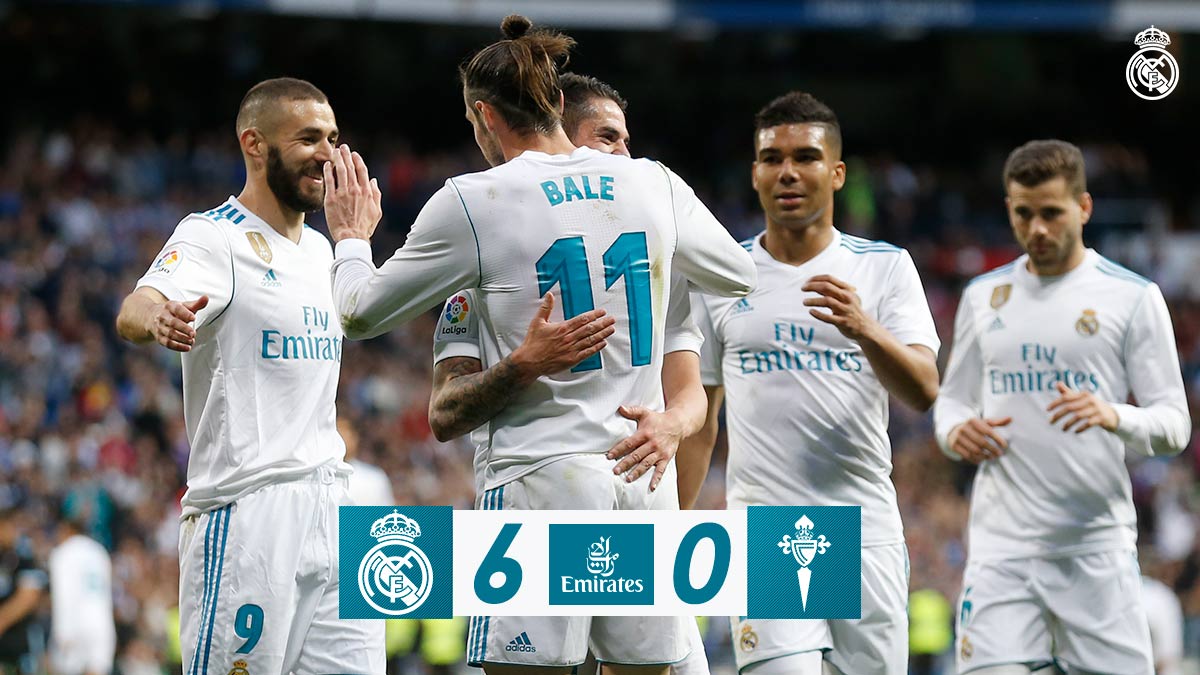 Real Madrid dispatched Celta Vigo six goals to nil at the Estadio Santiago Bernabeu on Saturday. Welish star, Gareth Bale started the game and scored twice in 30 minutes.
Isco returned from injury ahead of the UEFA Champions League final against Liverpool. The Spainsh creative midfielder added the third two minutes after Bale second.
Youngster, Achraf
Hakimi also was on target, in the 52nd minutes. Celta boss and former Barca assistant Juan Carlos Unzue, who saw defender Sergi Gomez put through his own goal 16 minutes from time.
May 12, 2018
Alvarez emerged from a chastening outing with credit and denied Asensio's fellow replacement Borja Mayoral at close quarters before Kroos coolly found the corner.
DOWNLOAD HIGHLIGHTS
FOR REPORT TIP OFFS: EMAIL: reportminds@gmail.com BBM: D60D006B WHATSAPP: 07060677274