Levante ends Barça unbeaten run in a nine goals thriller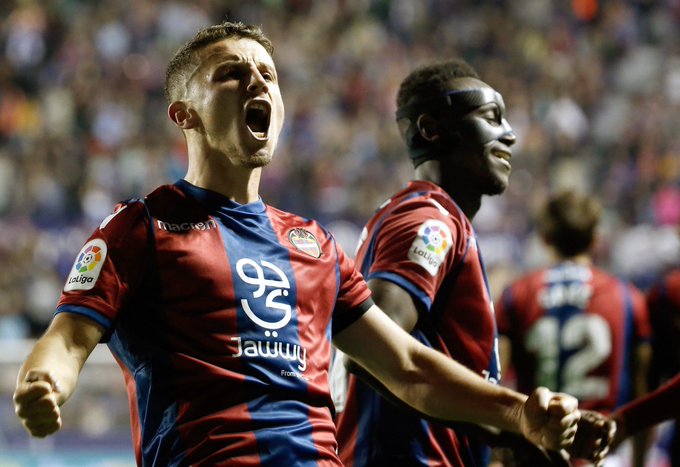 Levante
ended
Barcelona
36 games unbeaten with a stunning 5-4 win on Sunday.
Ghanaian forward Emmanuel Boateng Scored a twice in the first half as Levante took a 2-0 lead after 30 minutes. Philippe Coutinho pulled one back heading into the second half.
After one minute into the the second half, Levante extended their lead to four when Bardhi scored his brace.
In the 4 9th minutes, Boateng completed his hat trick in the game, but Coutinho got two goals to also bag an hat trick.
Luis Suarez scored from the penalty spot to get the fourth for Barcelona, but the home side held on to victory at the end.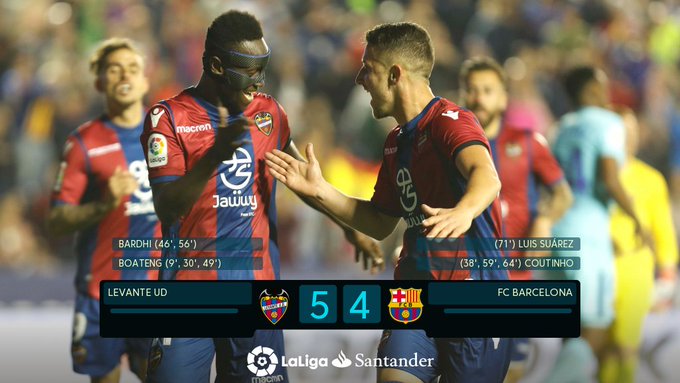 FOR REPORT TIP OFFS: EMAIL: reportminds@gmail.com BBM: D60D006B WHATSAPP: 07060677274