Suarez, Dembele and Gomez punish SA club, Masandawa 1-3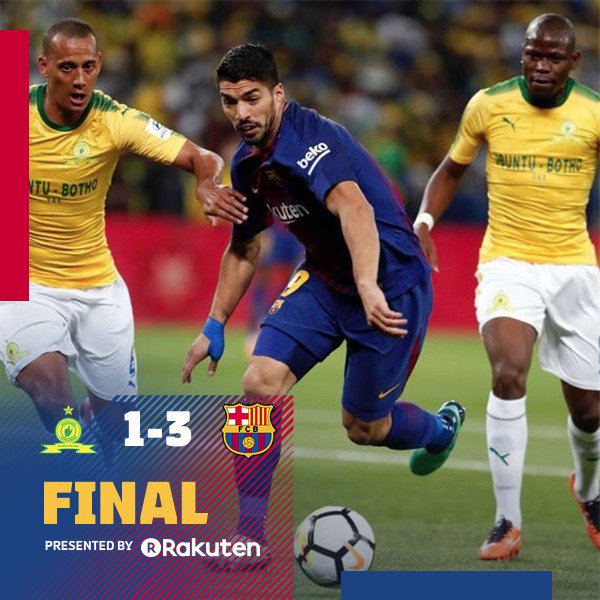 Barcelona thrashed South African club side, Masandawa 1-3 in a friendly on Wednesday.
The La Liga champions took the lead after Dembele and Luis Suarez scored in the first half.
Andres Gomez added the third with a fine finish in the 66th minutes.
Masandawa pulled a consolation, with Vilakazi scored in the 76th minutes.
FOR REPORT TIP OFFS: EMAIL: reportminds@gmail.com BBM: D60D006B WHATSAPP: 07060677274