Willian scoops two awards, wins goal of the season and Player's player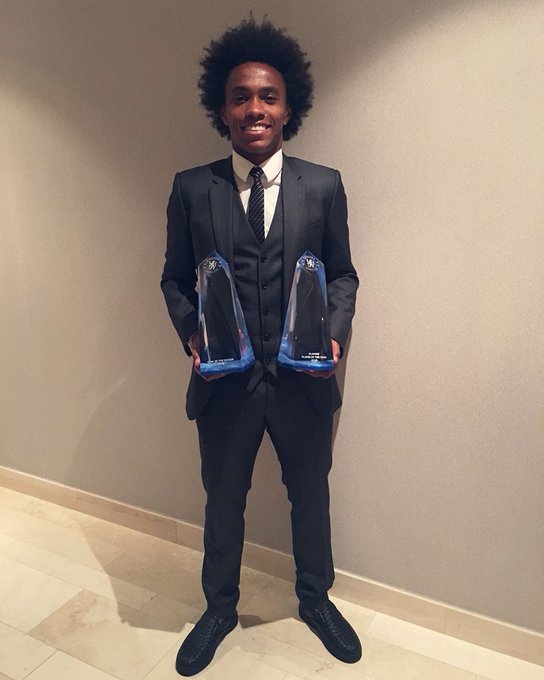 Willian goal was voted best goal of the season. The Brazilian goal voted the season's best by Chelsea fans via this website. The poll winner was the team's second strike in a big 4-0 win at Brighton back in January.
Willian was instrumental in a flowing team move that cut through the heart of the Seagulls' defence, with Eden Hazard and Michy Batshuayi much involved too, before the Brazilian smashed the ball in from the edge of the penalty area.
It is the first time the former Chelsea Player of the Year has collected this particular award, which was announced on stage by former Chelsea striker Tore Andre Flo.
'It is easy when you have players like we have to score a goal like that,' said Willian, 'and for sure it was a beautiful goal.'
FOR REPORT TIP OFFS: EMAIL: reportminds@gmail.com BBM: D60D006B WHATSAPP: 07060677274