Argentina 1 -1 Iceland: Argentina and Messi held to a draw against world cup new comers, Iceland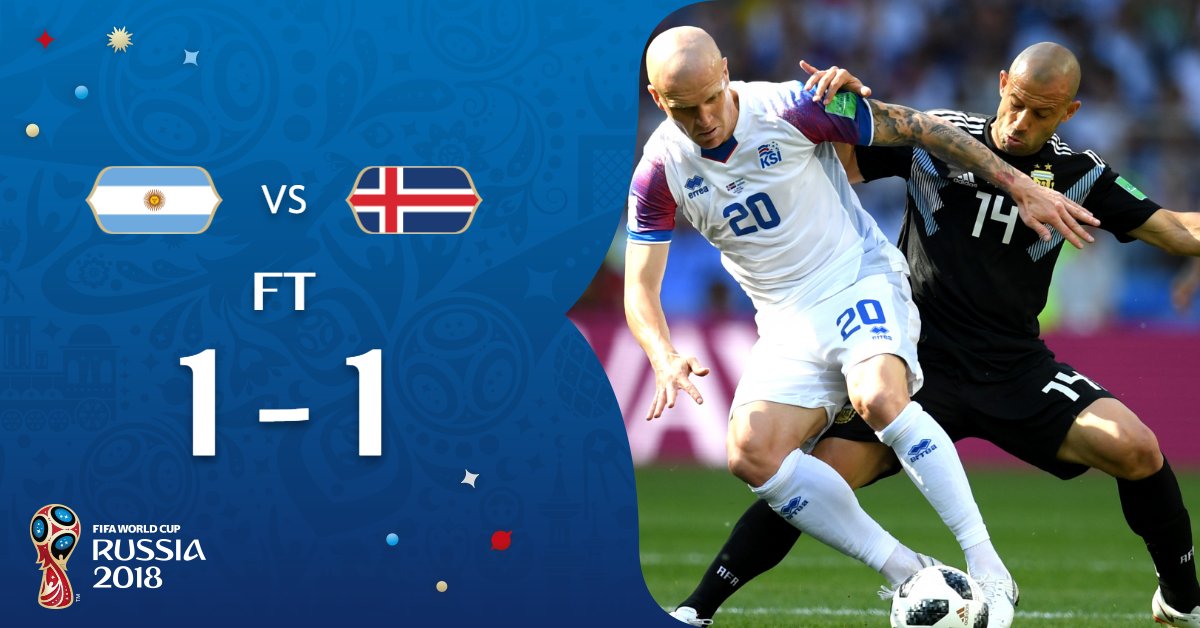 Iceland held Argentina to a score draw in their opening group game on Saturday.
In the 19th minutes, Aguero gets his first goal at a World Cup and it is such a striker's goal. He controls an awful shot from Rojo, takes it away from the defender, turns and shoots with his left foot. The ball hits the roof of the net and Argentina fans celebrate for their opening goal .
— FIFA World Cup 🏆 (@FIFAWorldCup) June 16, 2018
The under dogs levelled in the 23 minutes when Gylfi Siguardsson cuts inside from the right-hand side of the box and Caballero can only palm it out to Finnbogason, who taps it in for the equaliser.