Friendly: France 1 vs 1 USA (Highlights Download) 2017-18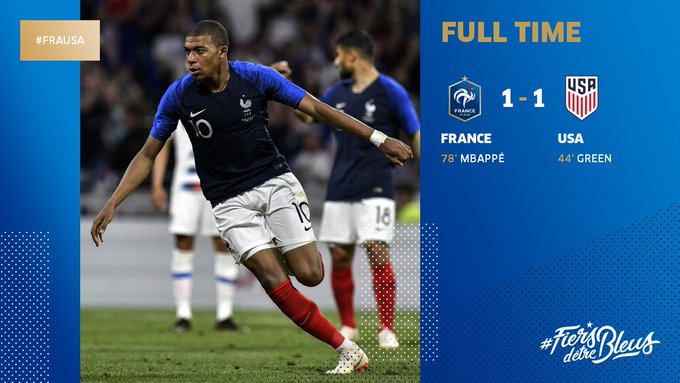 Kylian Mbappe rescued a 1-1 draw for France against the United States in Lyon.
Former Bayern Munich forward Julian Green – who spent last season on loan with 2.Bundesliga strugglers Greuther Furth – capitalised on dismal defensive work to break the deadlock in the 44th minute.
After that setback, Les Bleus' attacks became ever more lumpen and predictable, and Deschamps has plenty to ponder despite Mbappe finding the goal his personal endeavours deserved with 12 minutes to go.