Friendly: Germany 2 vs 1 Saudi Arabia (Highlights Download) 2017-18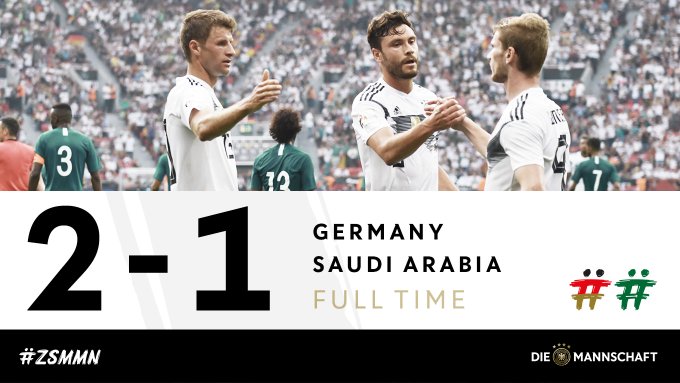 Timo Werner opened the scoring and Omar Othman put through his own goal in Germany's 2-1 win over Saudi Arabia.
Marco Reus made his first international start since March 2016 and dazzled during the first half, laying on Werner's opener and linking pleasingly with the RB Leipzig striker and Thomas Muller.
Fahad Almuwallad and Yahia Alshehri both threatened in attack and Taiseer Aljassam reduced the arrears in the 84th minute after the goalscorer was brought down by Sami Khedira and Marc-Andre ter Stegen saved fellow substitute Mohammed Alsahlawi's penalty.