Friendly: Spain 1 vs 1 Switzerland (Highlights Download) 2017-18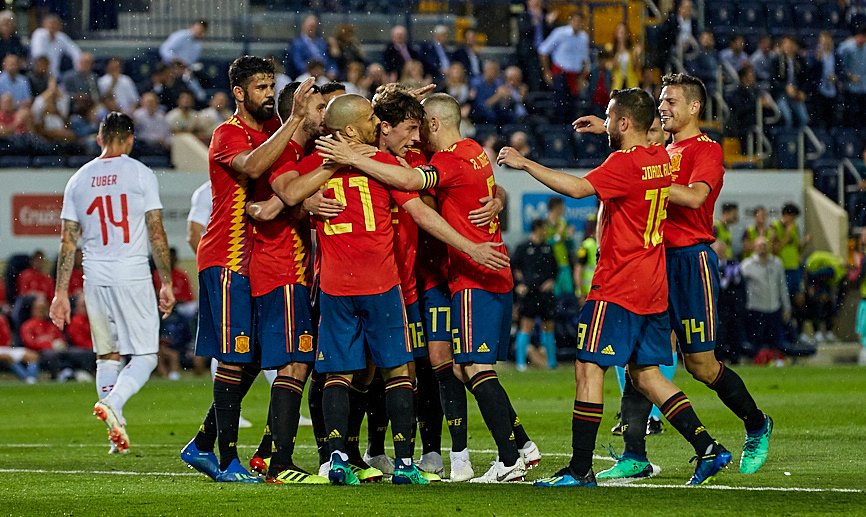 Spain's two-year unbeaten run under coach Julen Lopetegui continued with a 1-1 draw against Switzerland in Villarreal on Sunday.
David de Gea's incongruous mistake handed a dogged Switzerland side a 1-1 draw away to Spain in a pre-World Cup friendly.
With Dani Carvajal battling to recover from injury, Odriozola was handed his third Spain cap and the 22-year-old opened his international account with a superb strike.
When Silva hooked a looping ball towards Odriozola on the edge of the box, the right-back sweetly struck a low volley that left Sommer with no chance.
Lichtsteiner's shot had little power but De Gea appeared to lose the ball in its flight, allowing it to slip out of his grasp, presenting Rodriguez with a simple close-range finish.
Nacho Fernandez clipped the outside of the post with a late opportunity to restore the Spain lead, while Switzerland rarely looked likely to repeat their 1-0 win at the 2010 World Cup in the last meeting between these sides.
DOWNLOAD HIGHLIGHTS
FOR REPORT TIP OFFS: EMAIL: reportminds@gmail.com BBM: D60D006B WHATSAPP: 07060677274