World Cup 2018: Uruguay 1 vs 0 Saudi Arabia (Highlights Download)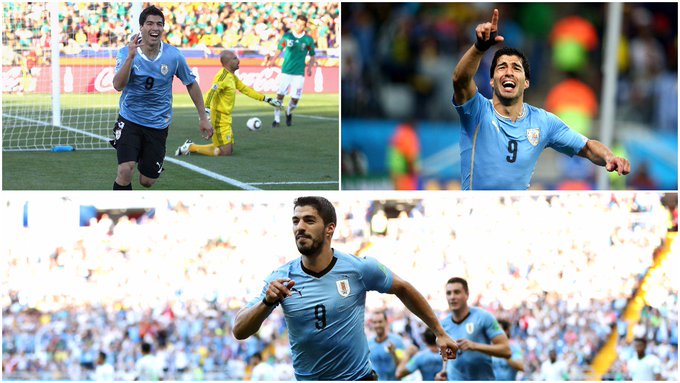 A corner from the left taken by Carlos Sanchez was missed by the keeper, with Suarez on hand to knock home and become the first Uruguay player to score at three World Cups.
Russia are into the next round of the World Cup, with Egypt and Saudi Arabia out, after Uruguay earned a Group A victory.
Luis Suarez booked Uruguay's place in the World Cup knockout rounds, marking his 100th international appearance with the only goal in a 1-0 victory over Saudi Arabia.
DOWNLOAD HIGHLIGHTS