Breaking: England rewrites history, beats Colombia via penalties 4-3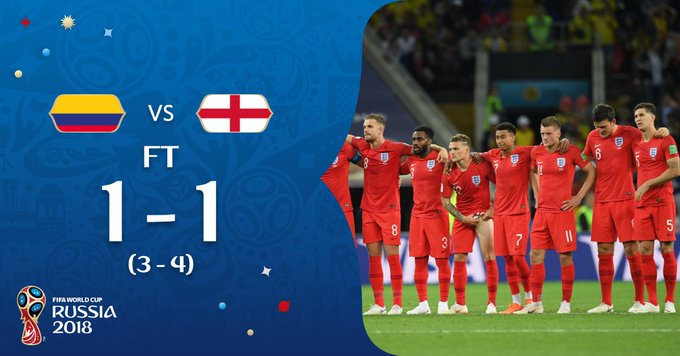 England have beaten Colombia via penalties to qualify from the quarter-finals clash against Sweden.
Harry Kane had converted from the spot kick when Sanchez had pulled down the striker. But with just a minute left for final whistle, Mina headed home the equaliser.
The was stretched to penalties and Henderson missed his kick, but misses from Uribe and Carlos Bacca saw Eric Dier convert the last kick.