Deadline Day Transfer: Courtois unveils by Florentino Perez as Real Madrid play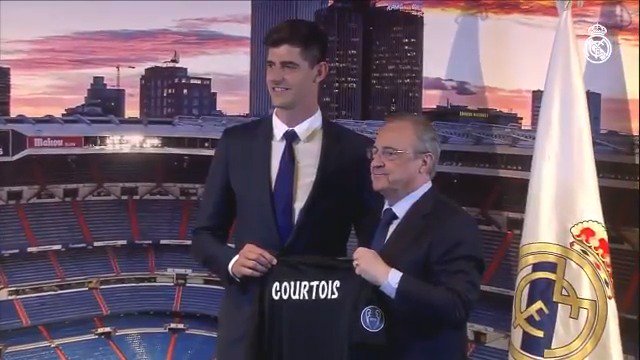 Courtois, who has joined Real Madrid was pictured with the president of the club, Florentino Perez.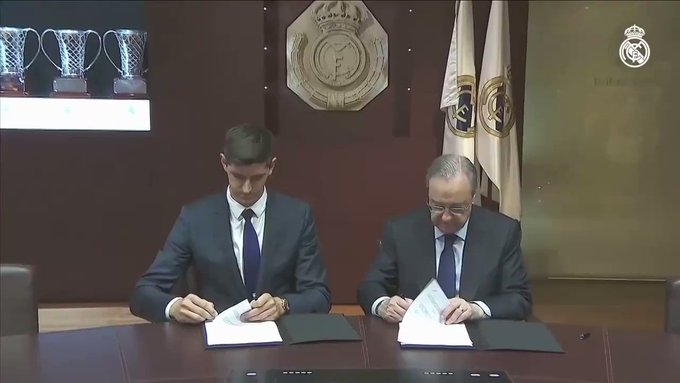 Real Madrid have officially unveiled Thibaut Courtois.
Recall that the Chelsea informed that the goal keeper will move to Los Blancos, with Mateo Kovacic joining Chelsea.