It's official!! Vidal unveiled as Barca latest signing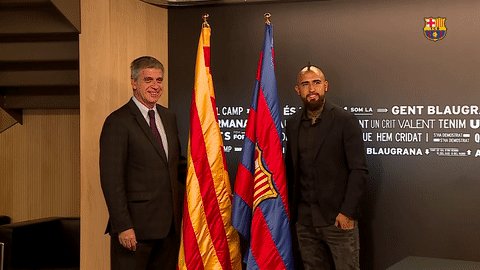 Earlier today, Barcelona have unveiled Chilean Arturo Vidal from Bayern Munich.
According to Reportminds gatherings, he joined for a fee of around 22 million pounds.
Vidal was pictured training with his son, he jogged the ball at Camp Nou, showing his skills.