Luke Shaw's 1st Premier League goal adds to Paul Pogba's opener and gets Jose Mourinho's 2018/19 campaign off to a winning start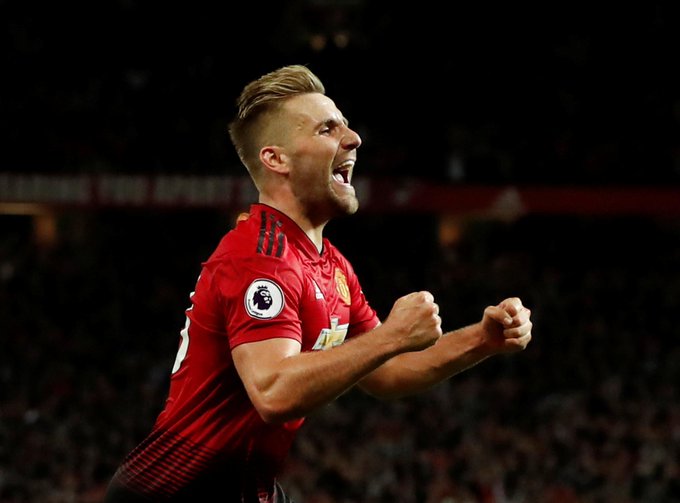 Manchester United have defeated Leicester City 2-1at the Old Trafford on Friday night.
Paul Pogba scored from the penalty spot just under one minutes. Red Devils doubled the lead when Luke Shaw well taken strike beat the Leicester goal keeper.
Vardy came off the bench to reduce the deficit when he headed a rebound into the net in the 90th minutes.