Rapper Kanye West has taken his Sunday service to Kingston, Jamaica for a 2-hours service.
Kanye West and a choir of at least 120 people, opening the service with the gospel song, "Prince of Peace," and also performed Damian Marley's "Welcome to Jamrock."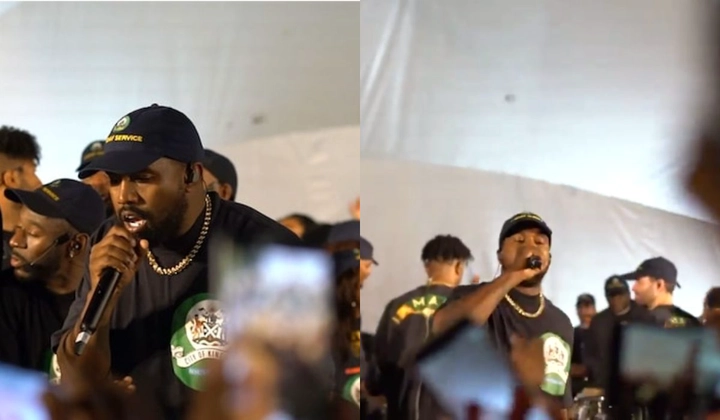 He closed the Sunday service in Jamaica with "Jesus Walks."
Some of the people in the crowd were seen overwhelmed with emotion as they were sobbing.
Kanye and his team were all wearing City of Kingston shirts. He launched the Jamaica themed merchandise on his online shop.