Alex Oxlade-Chamberlain today collected the Standard Chartered Player of the Month award after being voted Liverpool's star man for October by fans.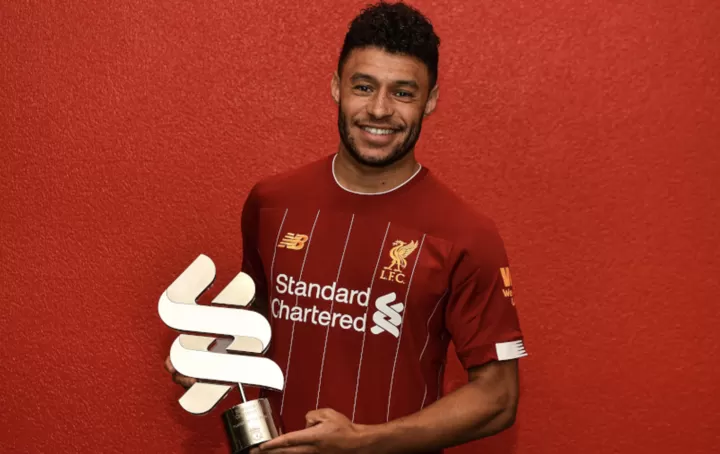 The midfielder made three appearances during the month and had a significant impact in each one.
Having helped to change the course of the Premier League clash with Manchester United at Old Trafford as a second-half substitute, Oxlade-Chamberlain was the catalyst for an important Champions League victory over Genk.
He opened the scoring in Belgium within two minutes of kick-off and doubled the Reds' lead after the break with an ingenious, outside-of-the-boot finish from the edge of the area as the visitors won 4-1.
Oxlade-Chamberlain produced another stunning goal a week later, lashing in a dipping effort past his former club Arsenal during the Carabao Cup thriller at Anfield.
The No.15 received the most votes in our Player of the Month poll on Liverpoolfc.com, seeing off competition from Fabinho and Sadio Mane.
"Looking back, it was a really, really good month for me and a step in the right direction to where I want to get back to," he told Liverpoolfc.com upon receiving the Standard Chartered prize.
"That's the thing with football, in the space of a week or two, a lot can change for an individual or a team – and I've sort of had that with Genk, Arsenal and then Genk again, with a really good win away at Aston Villa for us between as well.
"It's been a bit of a crazy 10 days/two weeks, but it was really positive for myself with where I want to get back to. In terms of goals, I don't think I've ever been as consistent before in the space of a couple of weeks, so that's been really nice, but I still think there's a long way to go for me to get my all-round game back to where it needs to be.
"It was a good month moving in the right direction, for sure."