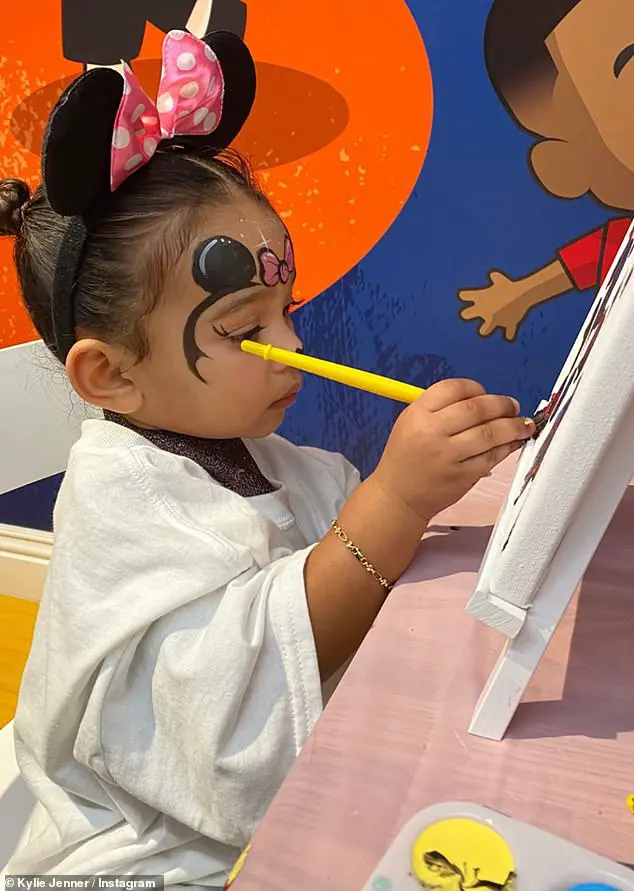 Kim Kardashian's daughter Chicago West turned two in a more intimate fashion on Wednesday.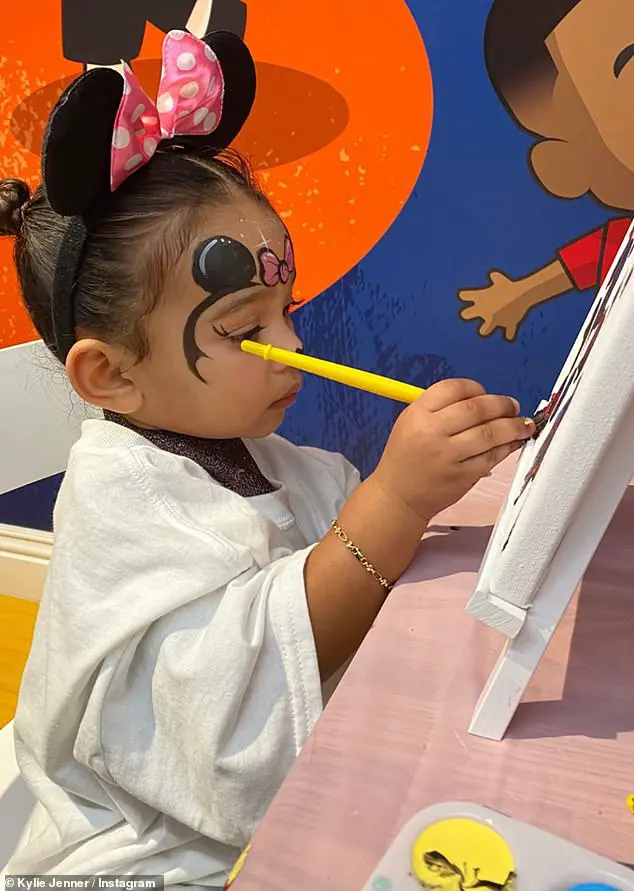 The adorable toddler got her face painted like Minnie Mouse for an all-Disney birthday replete with painting stations and delicate French macarons.
Kylie also shared a hilarious photo of herself and her daughter Stormi, who'll turn two on February 1.
She held the toddler while dressed in a black and pink patterned shirt and leather pants.
Stormi had on a long black T-shirt and had a tiny Louis Vuitton bag resting on her arm, and both wore the thin sunglasses the Kardashian–Jenner clan often favor.
'Don't talk to me or my daughter ever again,' Kylie joked in her caption, a play on a popular meme.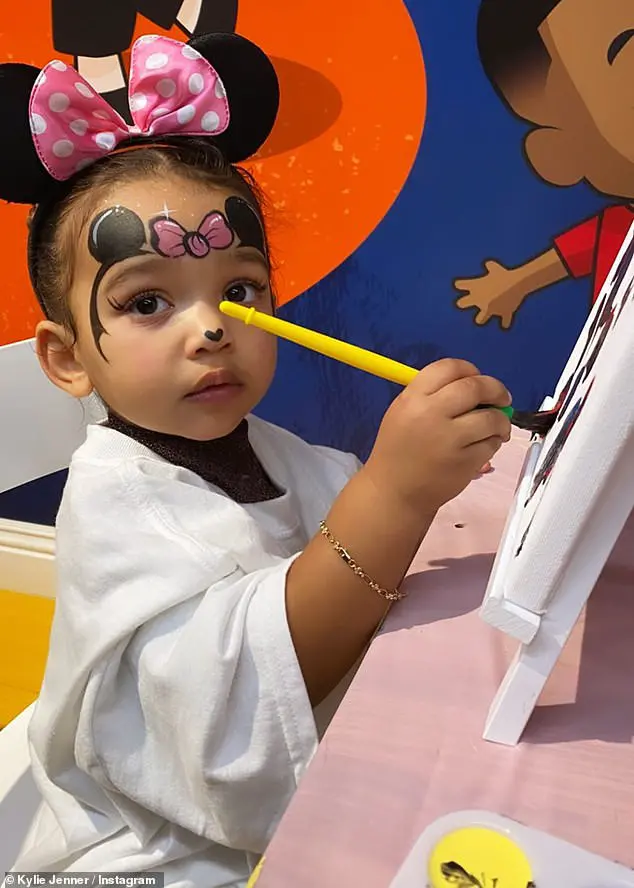 Kim's youngest half-sister Kylie Jenner, 22, posted some sweet shots of Chicago to her Insta Stories.
The Disney fan had on a pair of Minnie Mouse ears, despite having the same ears and bow painted on her face.
She also had on a loose white T-shirt to cover up her birthday clothes as she painted on a canvas.