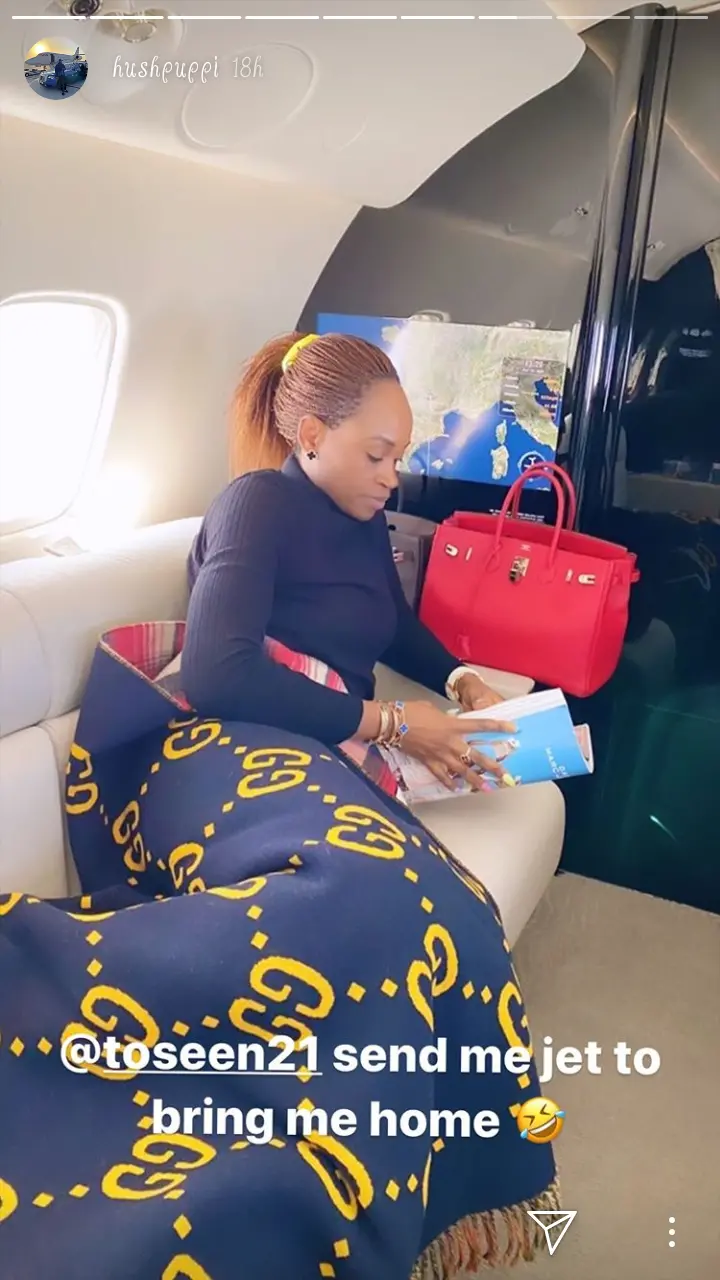 In the late hours of Tuesday March 25, 2020, Nigerian social media and instagram influencer.Hushpuppi's real name is Raymond Igbalodely. He is also known as Aja Puppi and Aja 4. Close family and friends call him Ray.
Hushpuppi posted some pictures on his instagram page and status @hushpuppi of his wealthy aunty who he described as a business mogul and he also asked her to send a jet that would bring him back home. 
Hushpuppi took to his instagram page @hushpuppi to make a post on his business mogul aunty with the caption, 
    "Appreciating a very amazing, kind, God fearing, business mogul auntie of mine this beautiful evening. @toseen21 You are one in a million. "
See photos of his posts ;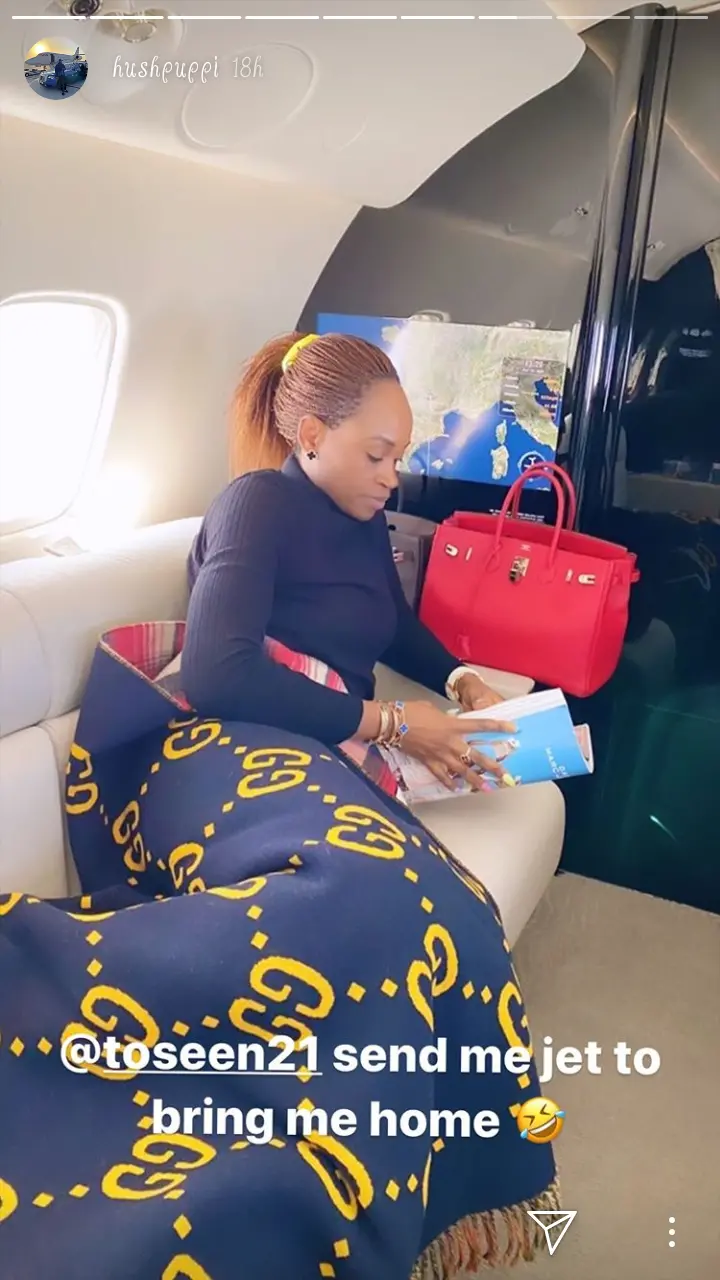 In another picture on his instagram status, Hushpuppi wrote,
    "My auntie's egungun still dey gbera safely @toseen21 Safe trip auntie mi atata "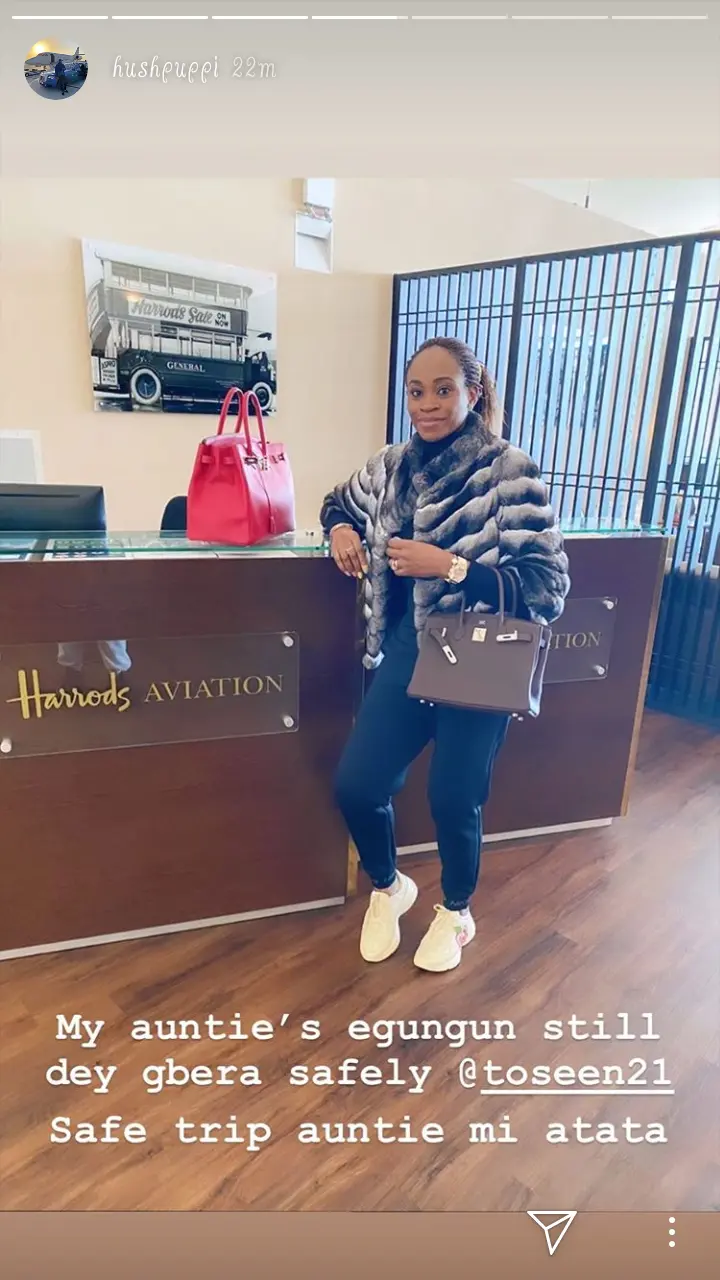 Below are some other pictures as shared by Hushpuppi on his instagram status