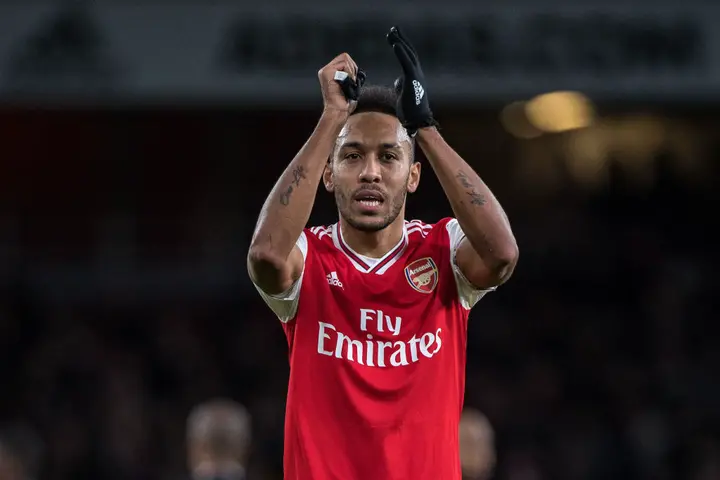 Ian Wright has told Pierre-Emerick Aubameyang during the first episode of the Striker's Union on Arsenal's official Youtube channel that if was Gunners manager, he would stop the Arsenal skipper doing his renowned front-flip celebration.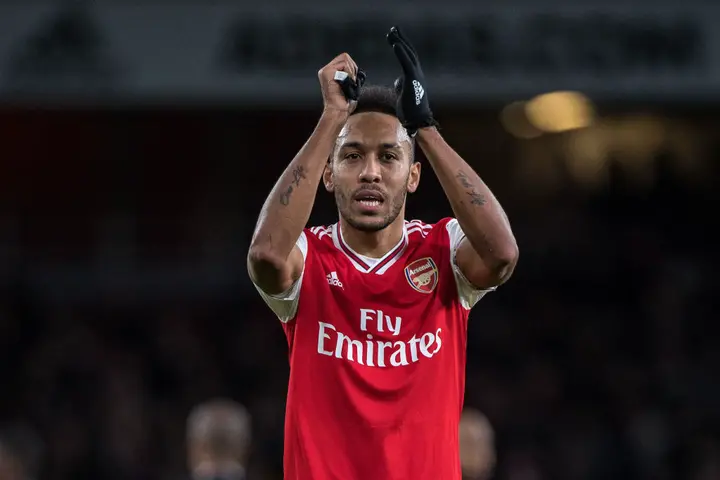 Aubameyang, 30, has been in excellent form for Arsenal once again this season – scoring 20 goals in 32 appearances for The Gunners. He has taken his tally to an incredible 61 strikes in 97 league and cup outings, before the global health crisis struck.
The Gunners skipper and former Borussia Dortmund and Saint-Etienne star has two trademark celebrations – either pulling out a panther mask or, more regularly, performing a front flip after scoring.
However, during a new series on Arsenal's Youtube channel, Gunners legend Wright stated that if he was the manager of Arsenal, he would tell Aubameyang to stop doing the front-flip celebration – suggesting it worries him in terms of an injury.
"I'm always worried about that," Wright told Aubameyang. "I like the Panther, man. But everytime I see somebody do this one [front flip] that worries me. If I was your manager, I would say you can't do this. If you land wrong, you must have it perfected."