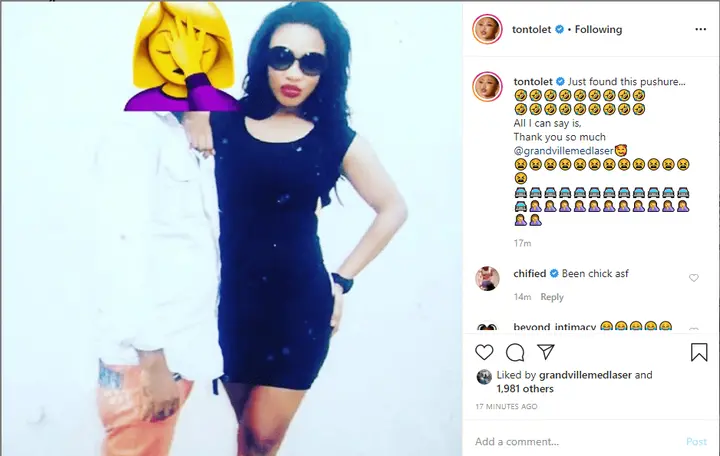 Popular Nigerian actress Tonto Charity Dikeh, thanked her cosmetic surgeon for a job well done.
Recall that the mother of one last year went for a cosmetic surgery.
Sharing an old photo of herself where the "curves were flat", the mother of one thanks him as she shared laughing emojis.
"Just found this pushure…
🤣🤣🤣🤣🤣🤣🤣🤣🤣
🤣🤣🤣🤣🤣🤣🤣🤣🤣
All I can say is,
Thank you so much @grandvillemedlaser🥰
😫😫😫😫😫😫😫😫😫😫😫😫😫
🚔🚔🚔🚔🚔🚔🚔🚔🚔🚔🚔🚔🚔🤦‍♀️🤦‍♀️🤦‍♀️🤦‍♀️🤦‍♀️🤦‍♀️🤦‍♀️🤦‍♀️🤦‍♀️🤦‍♀️🤦‍♀️🤦‍♀️🤦‍♀️" She wrote