Recall that few weeks ago, the Chief of astaff of Nigeria ABBA Kyari tested positive to COVID 19 virus.
Investigative Journalist Kemi Olunloyo already reported the death before it was officially reported by the presidency today.
Below are reactions of Nigerians: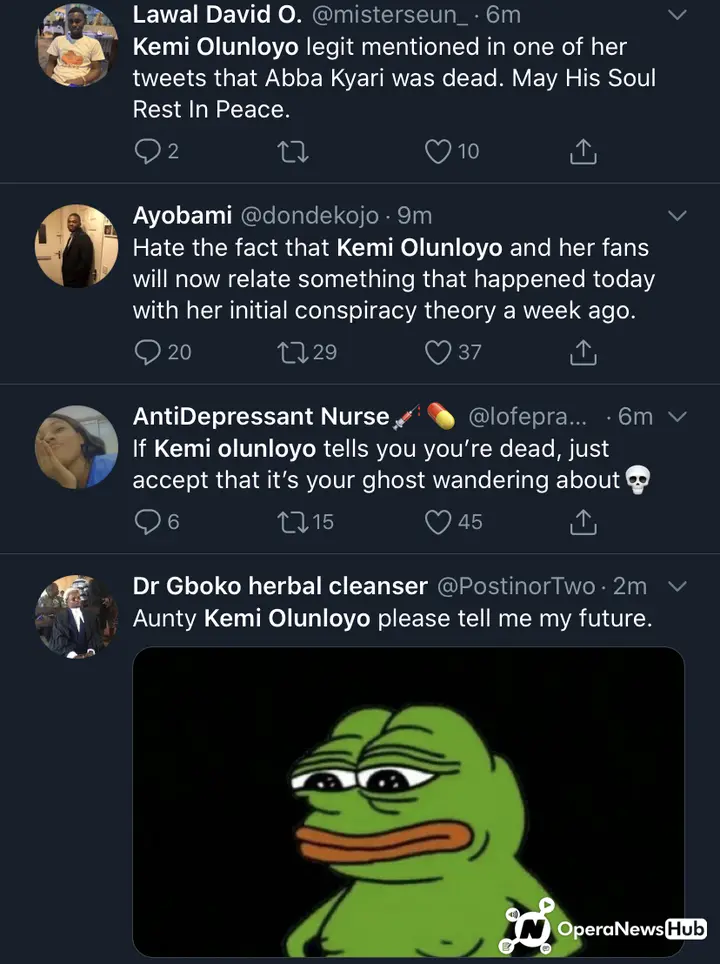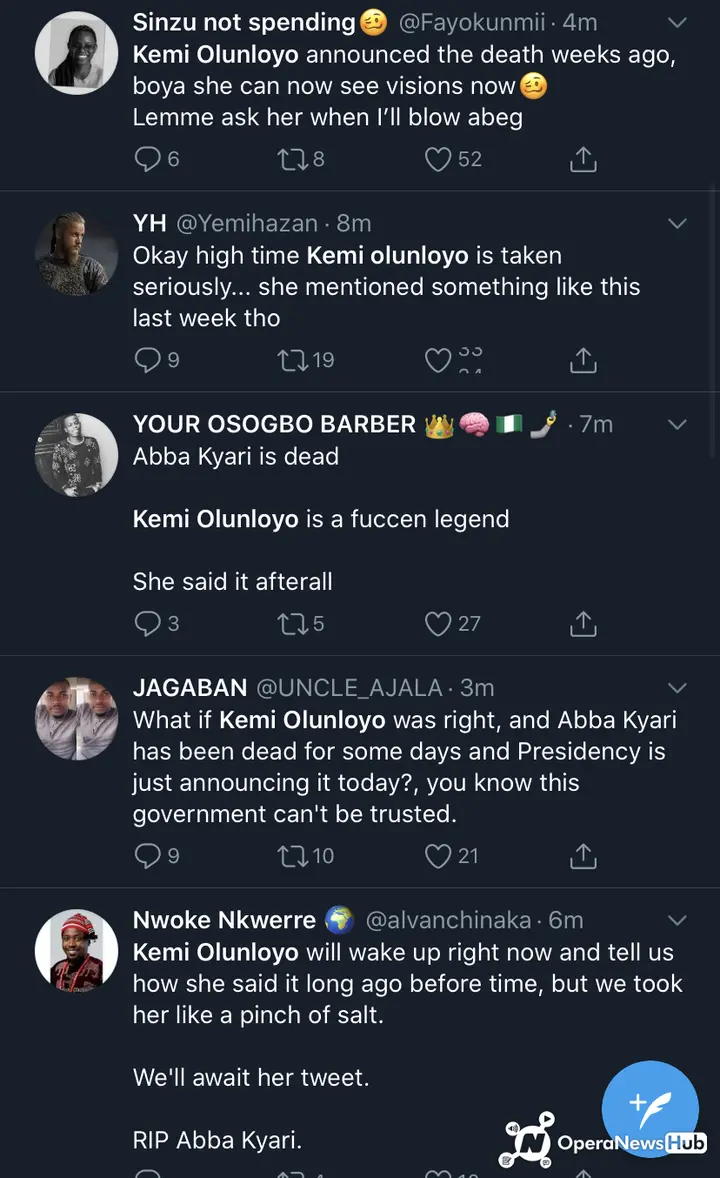 Nigerians heaped praises on Kemi Olunloyo, While some apologized for ever doubting her information.
See Kemi Olunloyo's report about the supposed death weeks ago via her twitter account: