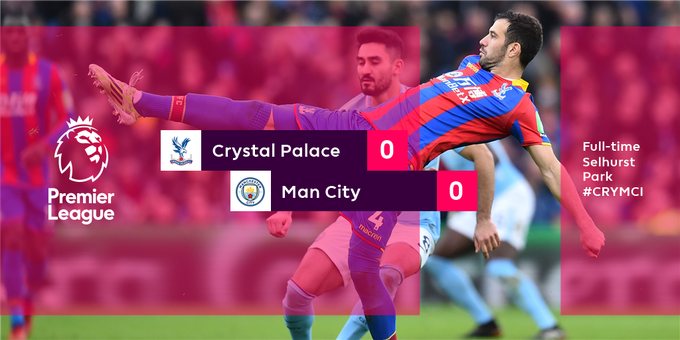 Manchester City drop points for the first time in 132 days at the Selhurst park on Sunday.
Milivojevic failed to convert from the spot kick as Ederson guessed right to stop the ball from hitting the net.
Raheem Sterling was guilty of the foul in the 90th minutes, but Crystal Palace Milivojevic couldn't score the penalty.
The game produced end to end performance as both sides saw their players stretched off.
For Roy Hodgson side, Scott Dan while Pep Guardiola saw Gabriel Jesus am Kelvin De Bruyne injured.