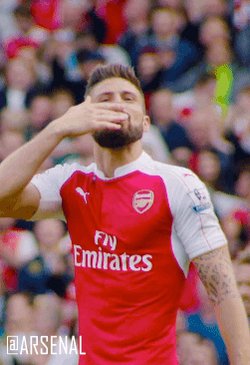 Arsenal have decided to bid farewell to their striker, Olivier Giroud who has joined Chelsea.
The French striker has left the Emirates following a five years stint with the club.
@Arsenal: "For the scorpion kicks, the bullet headers, the late strikes, the north London derby winner, the FA Cup final assists, the 105 goals, the 253 appearances and for all the hard work and dedication, we want to say… THANK YOU, OLIVIER GIROUD"