Kendall Jenner confirms dating Ben Simmons
Last night, Kendall Jenner confirmed she's dating Ben Simmons — the 22-year-old point guard for the Philadelphia 76ers. Yes, people, it's finally happened! After months of speculation as to whether or not the Keeping Up with the Kardashians star was getting serious with the basketball player, we finally have our answer.

Kendall visited The Ellen Show on Friday, Feb. 8, and DeGeneres spared no expense in getting the question right out there. DeGeneres subtly threw a photo of Kardashian on the sidelines of a basketball game with Simmons in the forefront of the shot playing basketball. DeGeneres asked Jenner whether or not she liked basketball, to which the star replied, "I've been into basketball for a little while. I used to go to games with Khloe a lot, and I just got into it."
Jenner went on to confirm the pair have been dating for quite some time now during Friday's episode.
After asking Jenner about her love of basketball, the television host showed the supermodel a photo of herself sitting courtside at one of the NBA player's games.
"See there you are, but there's a guy in front of you, I can hardly see you," DeGeneres jokingly remarked, referring to Simmons. "Who's that guy in the way?"
"I'm not so sure," Jenner said with a laugh.
"So obviously you're dating this guy who's on the 76ers," DeGeneres remarked. "How long have you been dating him?"
With a huge smile on her face, Jenner replied, "For a bit now."
DeGeneres went on to ask the reality star whether her mom approved of the relationship.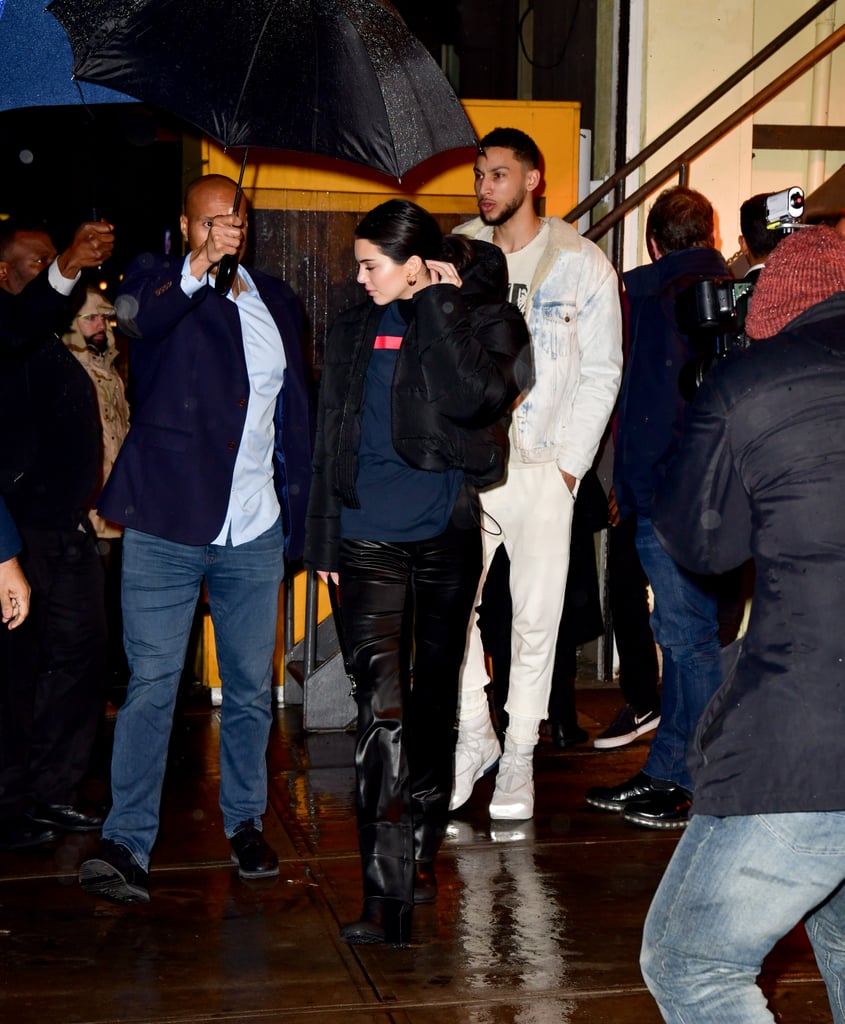 "I think so," Jenner began to answer, before a Kris Jenner impersonator popped out of a nearby piece of furniture, effectively ending the line of questioning
Jenner was first romantically linked to the Australian basketball star last summer, but they appeared to cool things off going into the fall before Jenner began being photographed at his games again, starting in November.