Cake i ordered Vs Cake i got – Lady cries out [PHOTOS]
A lady has cried out after she ordered a beautiful peacock cake and got something entirely different from the baker.
This is yet another case of order gone wrong. The lady has taken to social media to share her plight, sharing the pictures of the cake she ordered (pictured above L) and what she got (pictured R).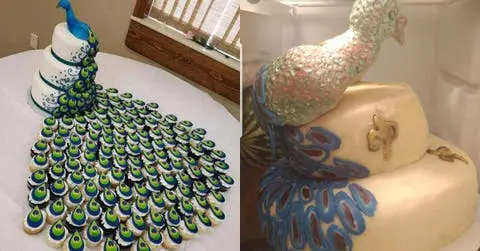 See her post below.
All I wanted was the cake on Frame 1 and I got Frame 2