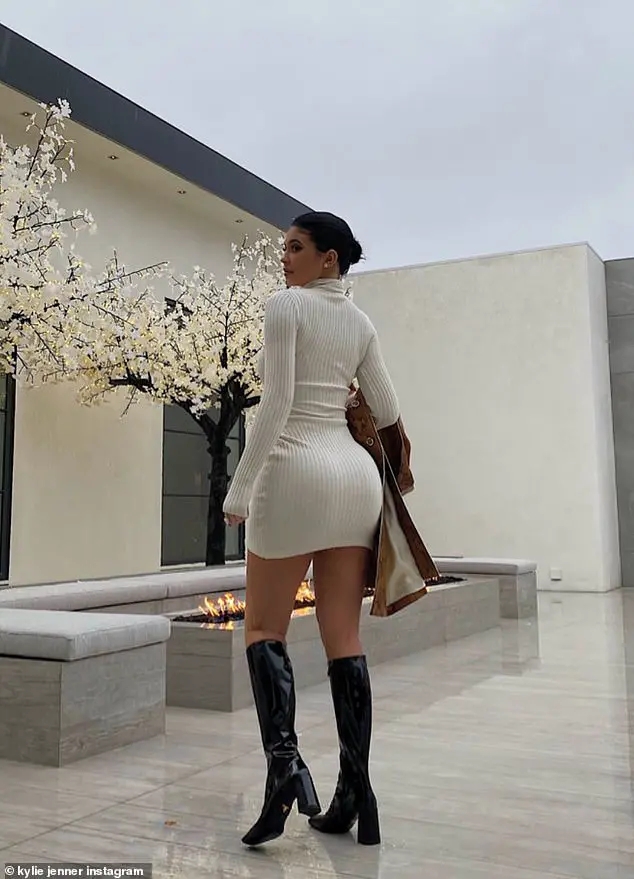 She stayed off social media for most of Thanksgiving Thursday - besides for promoting her Kylie Cosmetics and Kylie Skin products.
And Kylie Jenner made up for it on Friday, sharing her stellar look and photos with her elder sister Kendall, 24, and mom Kris, 64.
The 22-year-old beauty rocked a form-fitting cream number and posed outside despite the rainy weather.