Derby announce Lampard's move to Chelsea in website blunder
Derby announced that manager Frank Lampard has officially joined Chelsea but seemed to have jumped the gun.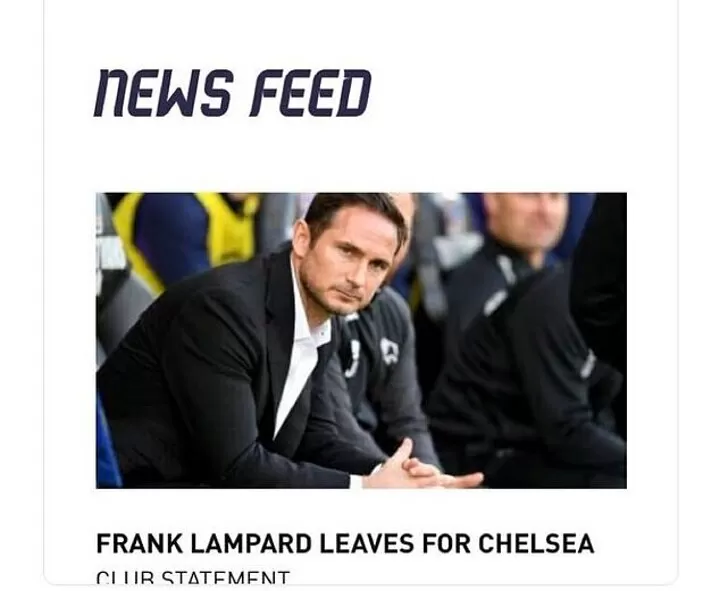 Lampard's unveiling at Stamford Bridge is close but Derby made a blunder on their website, posting about his departure prematurely.

They swiftly took the news down but plenty of supporters spotted the confirmation.

The legendary Chelsea midfielder has long been the favourite to succeed Maurizio Sarri at Stamford Bridge.

And the 41-year-old was seen arriving at the ground on Wednesday evening.