OFFICIAL: ​Willian is out of the 2019 Copa America final due to injury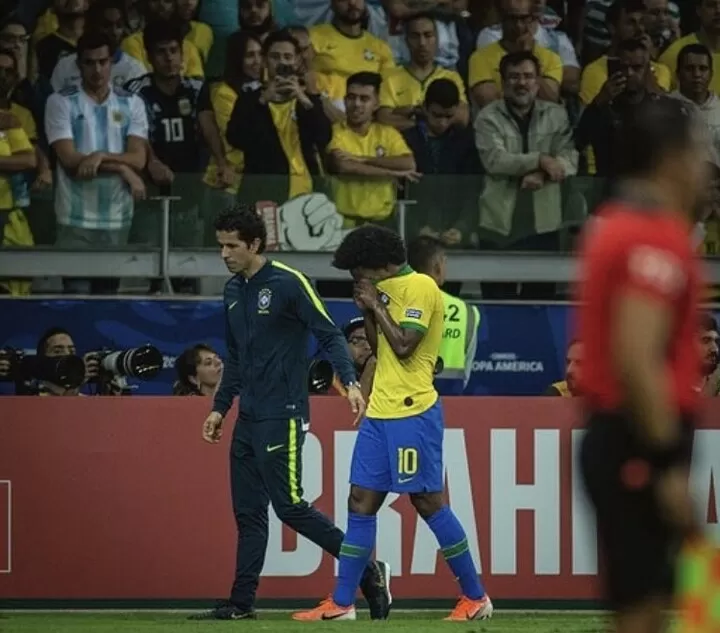 Willian is out of the Copa America final. One day after Brazil's qualification over Argentina, the player underwent a medical examinations and had an injury to the posterior region of the right thigh.

The CBF don't disclose the severity of the injury, nor the recovery period, but already said that Willian will not be able to be on the field next Sunday.