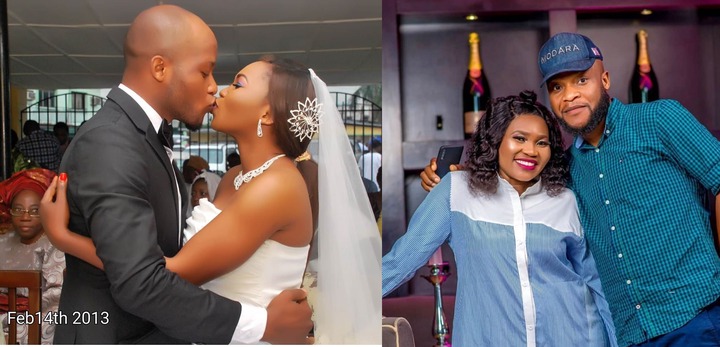 One of Yoruba movie talented role interpreter and scriptwriter, Yewande Adekoya is celebrating her 7th year wedding anniversary with her husband and movie director, Abiodun Thomas.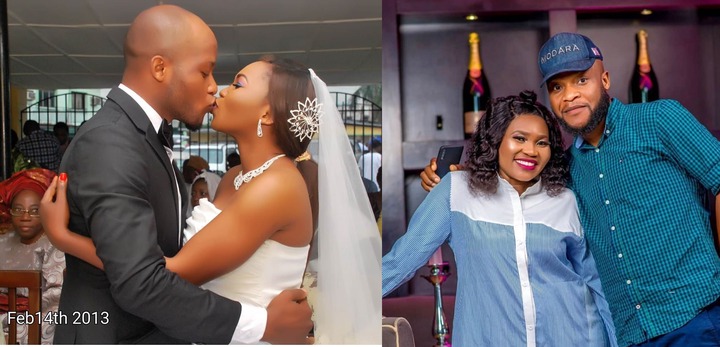 To mark her the special day which also falls on Valentine's Day, the actress shared a throwback photo of her and her husband on their big day with a caption that reads,
"Ishola mi😍 My best friend, my own paddy, The smile you give me, still melts my heart. Through good times and bad, through sickness and health, you're my number one, my love, and my wealth. On our anniversary and each day I live, I promise to cherish the love that you give.
How is it that I can still get goosebumps when you wink at me?😁🙈 After all these years. Happy Anniversary to us baby, no years can erase the special feeling I have when you walk into a room. Amen to all your prayers, May all our dreams come true baby. I love you dearly my very own Mr Chris".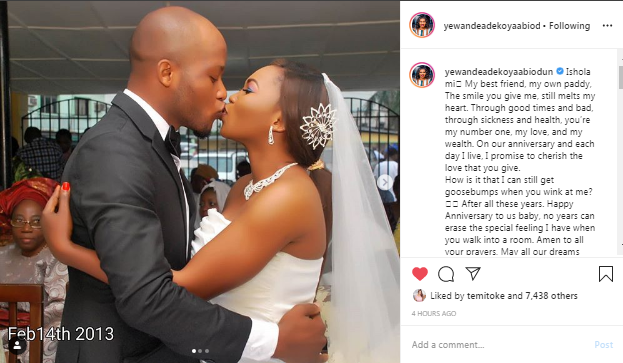 Her husband was also not left out in the celebration as he also took to his Instagram page share throwback of their wedding day alongside sweet words that goes thus;
"HWA and happy Valentine's day to us babby, may we continue to grow in good health, wealth, long life, peace of mind, pure love and understanding till eternity. May we continue to enjoy God's special grace, no evil shall befall us anytime 🙏🙏🙏 ♥️💙 💙💜💜 💜💙 💙💋 💋 💋You have been so wonderful and kind since then, thank you for always standing by, I love you now and i will continue to love you forever by God's special grace, my best friend, my better half, my gist partner and my prayer warrior 🙏🙏🙏.... Happy St Valentine's day also to you all great people 👌👌👌we shall have cause to celebrate more".