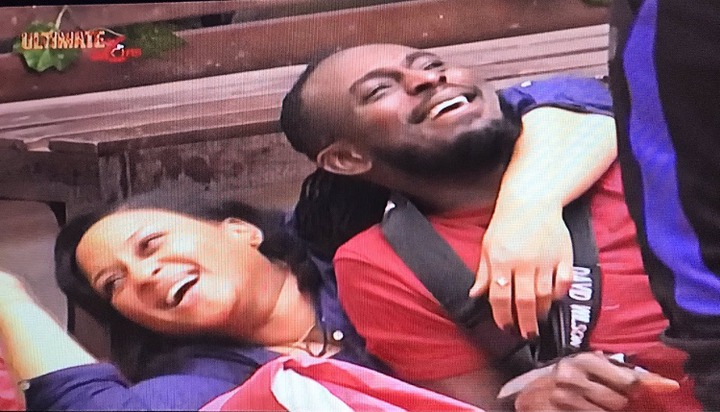 The interesting happening in the ultimate love house is the recent unfolding of feelings and emotions between David and Rosie. Just as the housemates were told to sit at the court right outside the love pad, David and Rosie has been all cozy and cuddling which was obvious to other housemates present including Kachi.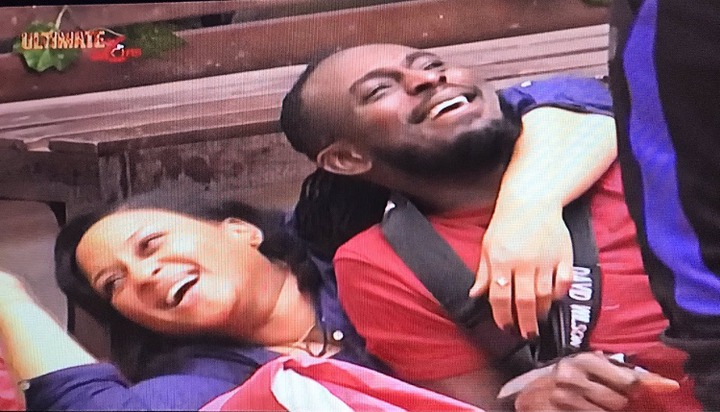 As the duo explains the relationship between them and Rosie tries to explain why he enjoys David company more, they cuddle more and continued the gist with other housemates.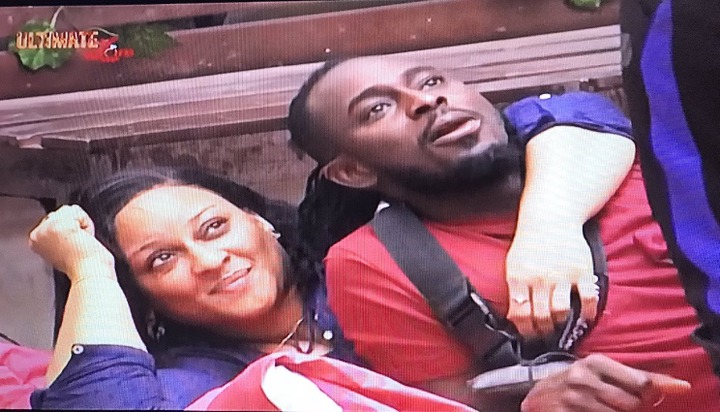 Shortly after David recognizing the presence of Kachi and pointing to his direction claiming his 24hrs love intrest (Theresa) is sick and he's right there, David made move to kiss Rosie in a way of stamping his authority.
The pictures below will speak more...wow!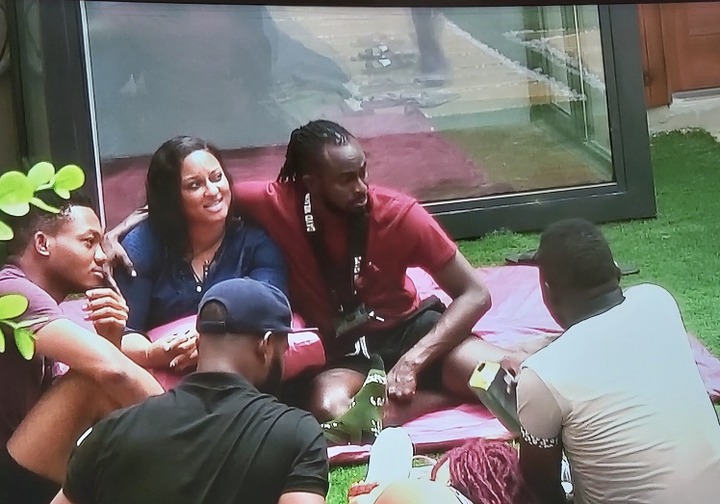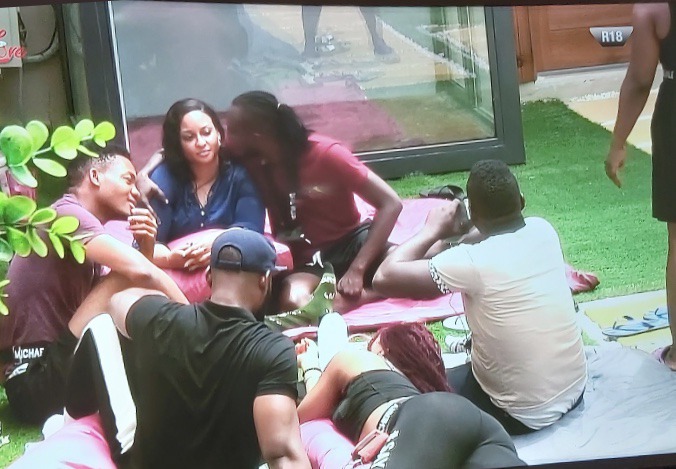 WOW! We just had our first kiss in the house.