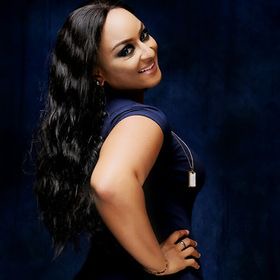 It was the moment of truth with "Aunty" yesterday as few more housemates get to share some truths about themselves. Among others, the focus of this contents will be on Rosie. The beautiful lady opened up herself for deliberations as she revealed some deep truths about her life and her past.

But here are the deep secrets she added to what we already know.
Rosie's informed us that her dad is a pastor and her mom hailed from Kaduna. She further stressed that her relationship was strenuous and even at that, when she got pregnant her mom was there for her. In her words, she expressed that her ex was the first to show her love in regards having a relationship but added that along the way they had a break and during that time he got married to another. After few years, he came back with a claim that he's preparing the divorce and at that period she got pregnant for him. She described him as some that want to eat his cake and have it at the same time.
Though her son's dad is late, she said they actually broke up before she had her son. She added that the man wasn't ready to settle down with her. Just like in life, there are certain challenging moments, Rosie had her baby in 8 months and she was in labour for 2 days. She considered him a "miracle baby" because the doctor has already told her it's either she aborts the baby or there would be complications. Even at that she chose to keep the pregnancy.
Just around 5 months of the pregnancy, the scan revealed that the baby had stopped breathing and they wanted her to do an evaluation since she wasn't feeling his movement anymore.
She later asked the doctor to check again after some weeks and after everything they saw that there was heartbeat and she felt alive again.
She named the boy, Jeremy. Her son's dad passed away last year on her birthday.
Rosie emphasize that the ultimate love show is not a game for her as it's her own way of looking for a husband and because her ego she wouldn't consider divorce as an option. She stressed that getting a divorce for her will be selfish on her ego.
WHO SHE'S BONDING WITH
Though she wasn't permitted to mention any name during the session, but for us viewers of the show we know those guys she was referring to.
She said Mr A (Kachi) likes her and she likes him too but he's an introvert. He doesn't pay attention to little details but Mr B (David Wilson) pays attention to little details and he likes her.
She said both of them have come out plain with her but she likes Mr A more than she likes Mr B.
Rosie is 35 years, she said she has been in abusive relationship for 12 years. She alluded to a low self esteem because the relationship made her terrible. After she was out of the 12 years experience, she chose to remain single for 3 years.
It was more or less like a business connection. They met at a business seminar. They later became friends. The man made her comfortable that she could tell him about her past.
She said she always had this attraction to bad boys, and she was always getting the wrong guys. Rosie declared that she wants real love and someone that can look beyond her beauty and see her heart.
She confessed that she likes to cook and she lives in Abuja with her son and mother.
When asked what her greatest fear was, she answered "Not being able to provide for my son."